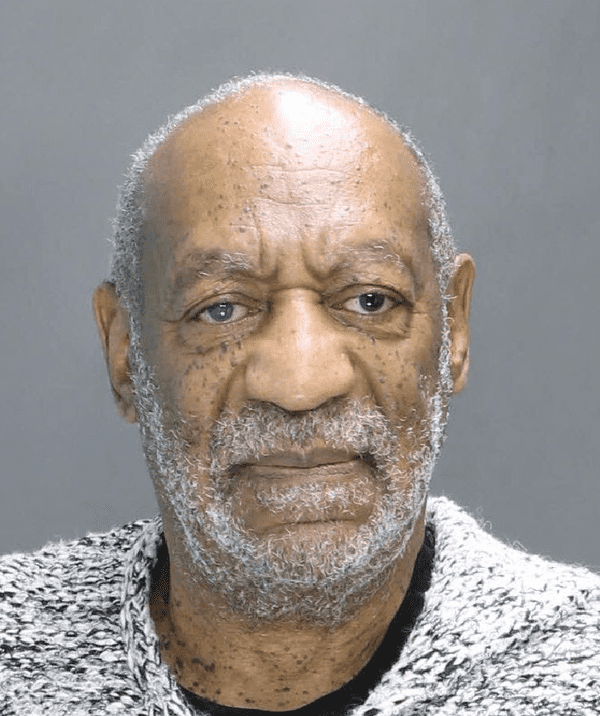 CRIME. Bill Cosby has been released on $1 million bail. His mugshot has also been released following his arrest.
THE IRON LADY. Margaret Thatcher feared teens would be "harmed" by an AIDS awareness campaign: "Cabinet papers from 1986, released by the National Archives, reveal the then prime minister repeatedly queried the wording of advertisements and leaflets. One document shows she was warned of the health hazard facing the UK. Mrs Thatcher responded by questioning the need for a section on 'risky sex'. 'I should have thought it could do immense harm if young teenagers were to read it,' she wrote at the top of a February 1986 memo…"
THE FORCE LEAVES HOLLYWOOD. Hayden Christensen talks about why he left Hollywood after playing Anakin Skywalker in the Star Wars prequels. 
GOD SAVE THE PEEN. The year's best celebrity bulges. 
SETTLEMENT. Caitlyn Jenner settles one of three lawsuits she's facing surrounding the Malibu car crash she was involved in last year. One person died in that crash on Pacific Coast Highway.
INSTAGOOD. Swedish artist recreates celebrity moments using Barbie dolls.
https://instagram.com/p/_2aQsip5sC/?taken-by=adollworldafterall
SPACE. Congress wants NASA to work on a spaceship that can take astronauts into deep space: "The omnibus spending bill passed by lawmakers earlier this month, which increases the space agency's funding in 2016 by $1.3 billion, directs NASA to build a "prototype deep space habitation module within the advanced exploration systems program no later than 2018," Space News reported this week. A report accompanying the appropriations bill earmarks $55 billion for "habitation augmentation module" development, which would be overseen and paid for by NASA's Advanced Exploration Systems program as part of the $350 billion the agency received for Exploration Research and Development in fiscal 2016."
STING. Glee actor Mark Salling will be in court on January 22 to face child pornography charges. Police reportedly found images of children under the age of 10 on Salling's computer. 
DIVERSITY. Facing criticism over its predominantly white and male staff, Twitter hires a white male diversity chief. 
BLOGOSPHERE. Queer film blog /Bent says goodbye, issues "An Open Letter To The Priviliged Gays of the World for 2016." Among their "constructive criticism" for the community in the coming year, "Spend some time with LGBT people that don't look/act like you": "Can we seriously put an end to the insane amount of racism, ageism, transphobia, fatphobia and internalized homophobia in the gay 'community'? It's disgusting. And even if you thankfully already do this — get rid of the a[**]holes in your life who are incapable of it."
AB-TASTIC. Zac Efron's shirtless ways are returning for Neighbors 2: "Among the barn burners created for the film are a disorienting hall-of-mirrors rave and a down-and-dirty Mad Max-inspired tailgate. 'That one was both a lot of fun and a nightmare to shoot,' [Seth] Rogen says. 'Anytime I'm shirtless next to Zac Efron for really long periods, it even gets to me eventually.'"