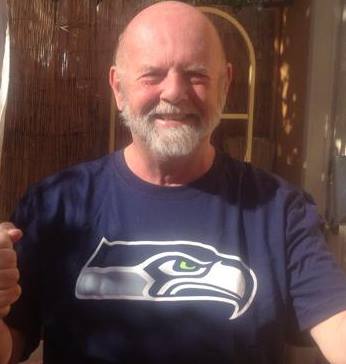 Gay rights activist George Zander has died at 71 only six weeks after he was attacked in a brutal anti-gay assault outside Hunter's Nightclub in Palm Springs, California.
It is not yet clear if Zander's death is at all connected to the attack on him and his husband, Chris Zander.
Zander, 71, died "in loving arms and in very little pain," his husband, Chris Zander, said in a Facebook post. "His passion and strength has paved the road for many of us to follow and build from. His legacy will live on forever. I love this man more than I love life itself. I can only assume that is what true love is."
The cause of death was unclear.
Desert Stonewall Democrats Chairwoman Ruth Debra said Zander was rushed to Desert Regional Medical Center Thursday morning and he died sometime between 7 and 7:30 a.m.
"This was sudden. This was unexpected," she said. ""All of us who are his friends are very sad and a little angry."
Zander and his husband were attacked on November 1. Since that time, two suspects have been arrested and remain in police custody.
Zander, who lived in Seattle before Palm Springs, was remembered on Twitter by Seattle's Mayor, Ed Murray.
George Zander was a powerful voice for change and a dear friend. Our thoughts and prayers are with his husband, Chris, his family & friends.

— Ed Murray (@MayorEdMurray) December 10, 2015
RIP, George.