BEARD. Jingle Beards is apparently a thing.
https://instagram.com/p/-1MaSRl7f6/
ACTOR WITH THE DRAGON TATTOO. Ben Affleck got a very large and very real back tattoo.
INSTAGRAM. Ricky Martin celebrates the almost-end-of-the-week by sharing a shirtless selfie.
POLLS. New CBS/NYT poll finds Hillary Clinton has 20 point national lead on Bernie Sanders. 
THE PURSUIT OF HAPPINESS. Being happy might not help you live a longer life, study finds: "Although unhappiness was linked to self-reported poor health, it was not linked to mortality over the long term. After the team adjusted for potentially confounding variables like smoking, body mass index, and being treated for health problems like asthma, diabetes, and arthritis, there were no connections between unhappiness, stress, and lack of control and mortality. Unhappy and happy people both had about the same risk of death overall, including that from heart disease and cancer."
OUT. Transparent creator Jill Soloway comes out as in a relationship with a woman.
CRAZIES. Family Research Council warns, 'Sexual radicals are coming after your family'! Not surprisingly, they're trying to fear-monger their way through fundraising.
TRUMP. UK petition to ban Donald Trump from entering Britain is the most popular public petition ever. Over 477,000 people have signed the petition so far. "By law, Parliament must respond to all petitions that get more than 10,000 signatures, and must debate all those that receive 100,000. "
SEXERCISE. New device wants to help you get in your Kegel exercises and work out your pelvis.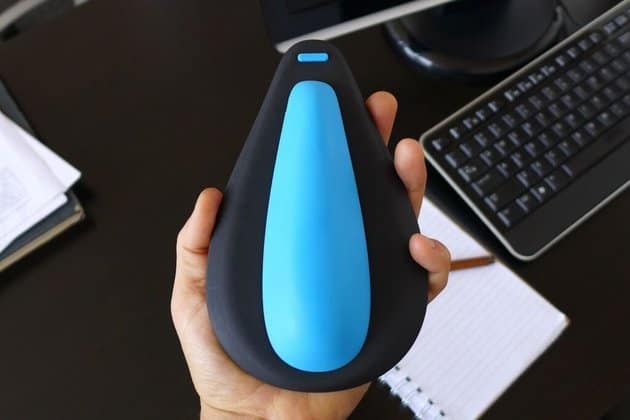 WHOOPS. Golden Globes' Twitter account confused Gina Rodriguez with America Ferrera.
SAN BERNARDINO. FBI searches San Bernardino lake in connection with local ISIS-inspired terror attacks: "The search comes after the FBI received information that the couple spent time at the pond, according to a senior official with knowledge of the investigation. The dive teams are looking to see if they left or stored anything at the pond, the senior official said."
MUSIC. Hozier wins BBC Music Awards' "Song of the Year" award. 
RACISM. Students at The Citadel military college suspends students who wore white pillow-cases as KKK-like hoods. Student say they were dressed as "the ghosts of Christmas past." 
LET IT GO. One family can't let go of their love of Frozen, turn their house into a Frozen-themed Christmas light show.
FIGHTING HOTTIE. Sage Northcutt may be your new favorite UFC poster boy.
— Sage Northcutt (@sagenorthcutt) December 10, 2015