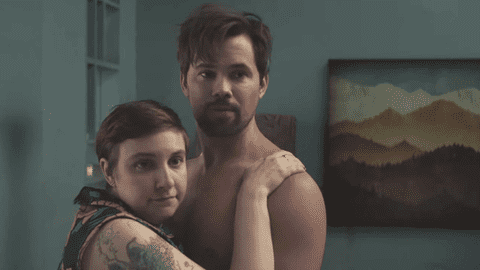 The first trailer for season 5 of Lena Dunham's series Girls opens with a big gay question mark.
Hannah (Dunham) and her ex-boyfriend from college (Andrew Rannells), who since breaking up with Hannah back in college has come out as gay and also had sex with their mutual college friend, Marnie (Allison Williams), are seen making out passionately and later sharing the same bed.
Are Hannah and Elijah back together?
There's also promise of a big gay emergency with Hannah's gay dad in the upcoming season that follows the gang of 20-something girls as they navigate coming of age while trying to remain friends.
Watch below:
https://www.youtube.com/watch?v=BB283BmGdPo