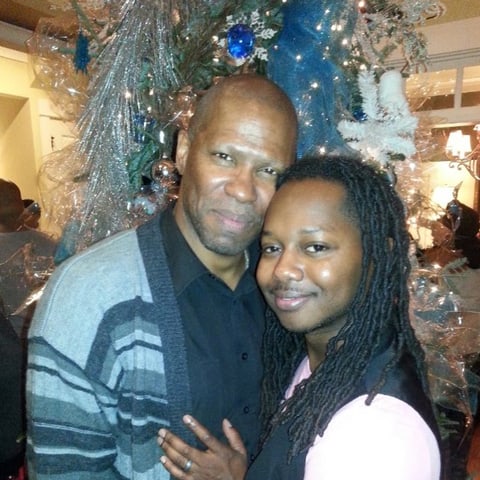 A gay couple in Bermuda is suing the the government for the right to marry.
Ijumo Hayward (above left) says he and his American partner Clarence Williams III (above right) are bringing the landmark case so that they will no longer have to "live either a lie or in the shadows or behind closed doors".
The couple's lawyer Mark Pettingill on Tuesday filed a notice of their intention to marry. A covering letter warned that if the notice is not published within three days, Hayward and Williams will take the matter to the Supreme Court in accordance with the Marriage Act 1944.
OK Bermuda… it's on!!! Let's make history together https://t.co/hBwhd4Nm2H

— IjumoHaywardPhoto (@IHaywardPhoto) December 2, 2015
Pettingill said that under the 2013 amendment to the Human Rights Act 1981, which outlaws withholding "goods, facilities or services" because of a person's sexual orientation, there is no impediment to same-sex marriage.
Hayward told the Royal Gazette:
"As narrow-minded as some of the inhabitants are, there has to be some realisation that in 2015 I'm not the only gay person from Bermuda.
"Anybody else that has wanted to get married as a part of the LGBT community but has to live either a lie or in the shadows or behind closed doors with the person that they love and not living in the authentic truth and being celebrated in that authentic truth, that is wrong.
"Us doing this gives light to anybody else that wants to move forward and live their life as they want to."
A spokesperson has confirmed that "the Minister of Home Affairs is aware of the application and is consulting with Chambers on the matter."
The action comes just days after the Chief Justice ruled that same-sex partners of Bermudians should be given the same rights as heterosexual spouses.
(Photo via Google+)