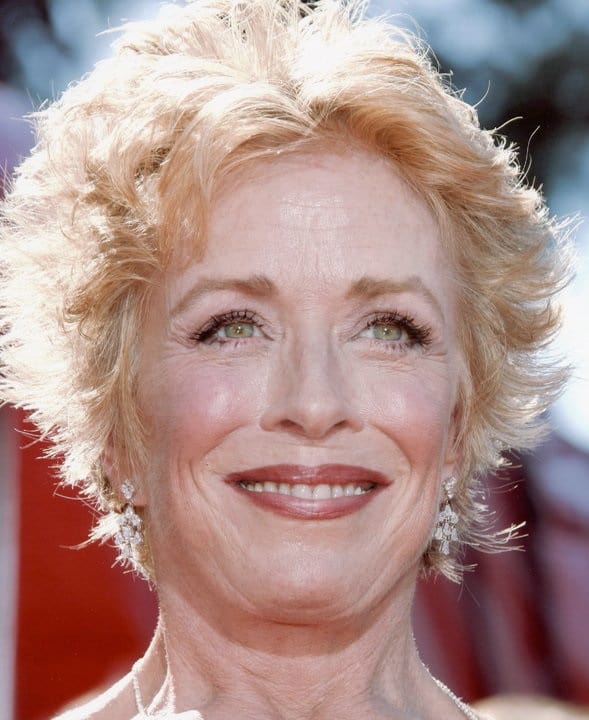 Veteran playwright, film and television actress, and Two and a Half Men star Holland Taylor, known for her snarky and dry-witted characterization of the sitcom's Evelyn Harper, publicly revealed in an interview with WNYC that she is in a relationship with a woman reports shewired.com.
Taylor discussed her relationship, although she remained mum regarding her partner's identity after she was asked if she was tempted to marry:
"Well, my relationship is with a woman and I have not — given my generation it would not be something that would automatically occur to me. But she's mentioned it because just from a spiritual point of view, from a heart point of view, as a — as a — as a deed that has a very rich symbolic gesture to it, it has its attraction. But it's been a very casual conversation at this point. But it's not — it would be a very private thing. I would not do that publicly. But as a symbol, as a pledge, as a plighting one's troth I would see it — that it would be a wonderful thing to do.
"Well I feel at this point in the conversation it feels kind of awkward. Now I feel very very shy of it. I've been really wrestling with this lately because most of my relationships have been with women and I don't like talking about them because I don't like talking about the politics of it all because I'm not political about it. I think we're ridiculous in this country about it. Ridiculous. And so, it's awkward because if I talk about relationships in my life or people that have been in my life, or somebody I've been seeing for a while or this, that and the other thing, I'd like to be able to just say that, without having to stop and say, 'so have you come out?' No, I haven't come out because I am out. I live out."
Taylor has acted in and portrayed several LGBT film characters over the years. Taylor's character Evelyn Harper on Two and a Half Men is bisexual and she also played a notable part in the lesbian action-comedy film D.E.B.S. You can listen to Taylor's interview with Anna Sale of Death, Sex & Money where Taylor reveals interesting tidbits about her girlfriend, including confessing that a significant age gap exists between the two, below:
(Photo via Facebook)