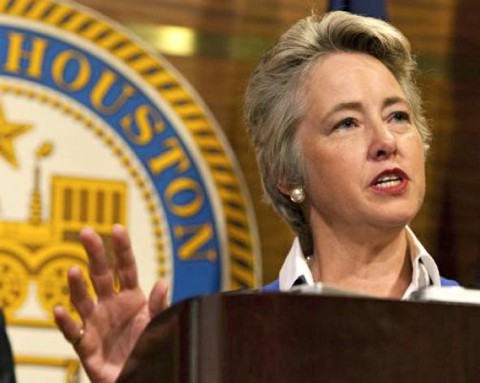 After 18 years in public office, Houston Mayor Annise Parker plans to teach at Harvard University's John F. Kennedy School of Government after her final term expires at the end of the year.
Parker, who became the first openly LGBT person elected mayor of a major US city in 2009, has been re-elected twice but is now term-limited.
"I'm going to rest a little in January," Parker told KPRC-TV on Monday, revealing her plans publicly for the first time. "I have an opportunity to teach at Harvard for a semester, but then the whole future is open."
KPRC reports that Harvard officials confirmed Parker will teach at the John F. Kennedy School of Government.
A pioneering lesbian activist who once headed the Houston GLBT Political Caucus, Parker spent 12 years as a city council member and city controller before becoming mayor.
Parker has indicated she's interested in eventually running for higher office, including possibly Texas governor. She's also been mentioned as a candidate to serve in Hillary Clinton's cabinet if the Democratic frontrunner prevails in the 2016 presidential race.
State Rep. Sylvester Turner and businessman Bill King meet in a Dec. 12 runoff that will determine Parker's successor. Parker has endorsed Turner.