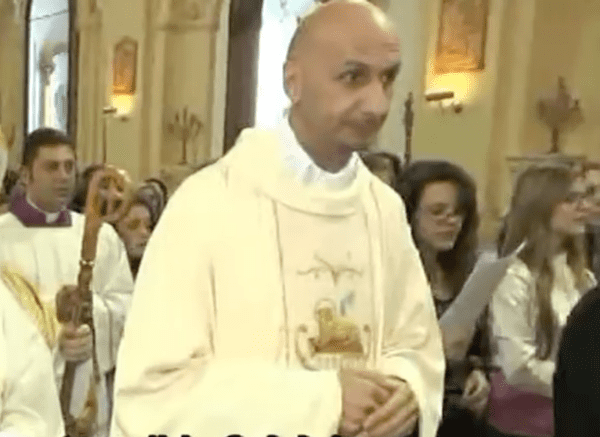 An Italian Catholic priest has been arrested for engaging in sexual acts with underage teenage boys he met using gay hook-up app Grindr. According to reports from Italian media, the priest had a history of hooking up with underage teens, a history that was known about by a local bishop who did nothing to stop him.
Priest Antonello Tropea, 44, was arrested after a police investigation allegedly uncovered he was using the US-based gay dating app to pick up the teenagers, with whom he had sexual relations in his car or his rectory in Calabria.
Bishop Francesco Milito was accused by a prosecutor of failing to investigate widely-spread reports of the priest's activities and encouraging him to "continue as before", according to the reports.
Police suspicions were raised after officers found Tropea in a car in a secluded spot with a teenager, and the priest not only said he was a physical education teacher but had suspicious objects in his rucksack.
An investigation was launched and wiretaps revealed not only Milito's anger over an anonymous letter about Tropea, believed to have been written by a nun, but also how the bishop warned his charge to "avoid speaking to the police".
Tropes reportedly used the name "Nicola" on his Grindr profile, which is also the name of the patron saint of his parish, San Nicola di Mira.