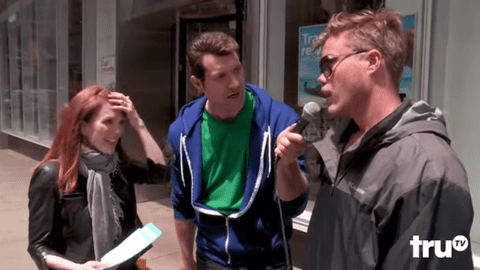 On Billy Eichner's TruTV show Billy on the Street, Billy got Academy Award-winning actress Julianne Moore to go with him to New York's Times Square and rain on the parade of celebrity impersonators by offering tourists live versions of Moore's performances from any of her hit movies for only a dollar.
"What's the dollar going to?" one person asked. "Julianne Moore's bank account," Eichner shouted back.
Moore gave pitch perfect readings from The Kids Are All Right, Magnolia, and The Big Lebowski. She also proved she can (convincingly) cry on cue.
Eichner got in plenty of jabs at the celebrity / costumed character impersonators, targeting Elmo in particular with his hilarious barbs: "Elmo, take a hard look at a natural red head!"
Watch below: