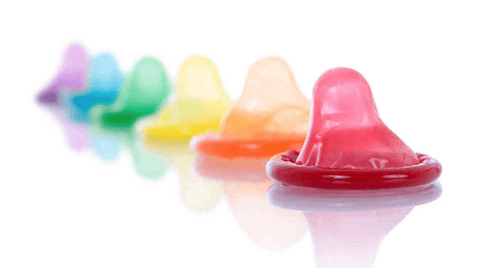 If one were to make a list of the reasons why gay men don't practice safe sex, the fact that condoms reduce pleasure would likely be near the top (no pun intended).
But a new "super condom" that enhances sexual pleasure — while also preventing HIV — could finally put an end to this lame excuse.
The secret to the super condom is that it's made of hydrogel infused with antioxidants that can kill the virus, even if it breaks, The Independent reports. Hydrogel is a water-based gel used in healing cuts, and in addition to preventing HIV, the antioxidants increase stimulation.
"People say they don't want to use condoms because it doesn't have the same sexual pleasure," Mahua Choudhery, head researcher on the project, told the BBC. "The anti-oxidant will enhance neurotransmitters which will work with nerve endings, giving greater sexual pleasure. If the HIV virus gets into the product, the condom will block it."
The project is being funded by the Bill & Melinda Gates Foundation, as part of a grant program to create affordable, latex-free condoms to fight HIV worldwide.
Choudhery said the product is in its prototype stage and still must be approved by the FDA, but several companies are interested and the condoms could be on the market within a year for as little as $1.
Interestingly, Choudhery's project is taking place at the Health Science Center belonging to ultraconservative Texas A&M University, which repeatedly has been named one of the nation's most anti-gay schools and is a publicly funded institution in a state that promotes abstinence-only education.
So how does famed Texas A&M alumnus and former GOP Gov. Rick Perry feel about this? Undoubtedly, he's pretty aroused.
Listen to the BBC's interview with Choudhry below.