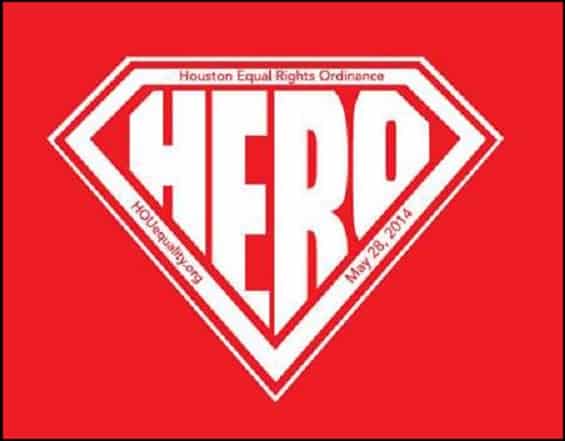 A new poll shows that a plurality of Houston voters would oppose an Equal Rights Ordinance even if it didn't include transgender protections.
According to the poll from News 88.7 and KHOU 11, 49 percent of Houston voters would still oppose HERO if the ordinance didn't include gender identity — "that is not allow men who identify and dress as a woman to use a women's restroom." Only 35 percent said they would support a new HERO on that condition, with 10 percent undecided and 6 percent refusing to answer.
Voters rejected HERO 61-39 percent on Nov. 3, after opponents ran a series of false, fear-mongering ads suggesting the ordinance allowed men to enter women's restrooms and prey on victims. In fact, HERO prohibited discrimination based on 15 characteristics in employment, housing, public accommodations and city contracting.
Bob Stein, a Rice University political scientist who conducted the new poll, said the results suggest those ads — one of which showed a cisgender male sexual predator following a young girl into a bathroom stall — may still be etched in voters' minds.
"They may have remembered something about that ordinance, and they hear HERO and they have what I will call a reflexive condition against it," Stein told Houston Public Media.
Indeed, prior to the ads, three separate polls showed that more voters supported HERO than opposed it. But it appears even the pollsters themselves aren't immune to the brainwashing of HERO opponents. After all, Stein's latest survey perpetuates the trans bathroom myth by implying that "gender identity" protections apply only to restrooms.
The results are also largely irrelevant in the sense that the LGBT community would never support a trans-less ordinance, so practically speaking, it's a moot question.
A far more likely scenario would be for the new City Council to take up a fully LGBT-inclusive ordinance that applies only to employment, housing and city contracting, but not public accommodations.
So, a better poll question might be, "Should there be a law protecting people from being fired or evicted due to their status as lesbian, gay, bisexual or transgender?"
Based on the poll results, it may also be a good idea to rename the ordinance.