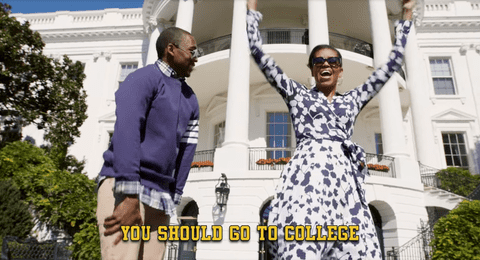 A hilarious new music video PSA from CollegeHumor.com starring none other than First Lady of the Unites States Michelle Obama urges young adults to go to college.
SNL's Jay Pharaoh co-stars alongside Mrs. Obama in the video which shows the pair rapping in various parts of the White House.
The video is part of the "Better Make Room" campaign launched by the first lady's Reach HigherInitiative targeting 14-19-year-olds "to inspire every student in America to take charge of their future by completing their education past high school, whether at a professional training program, a community college, or a four-year college or university."
Mrs. Obama has become known for using both humor and personal charm to advocate for causes she believes in, such as eating healthy and staying active.
Watch the first lady drop some mad rhymes, below: