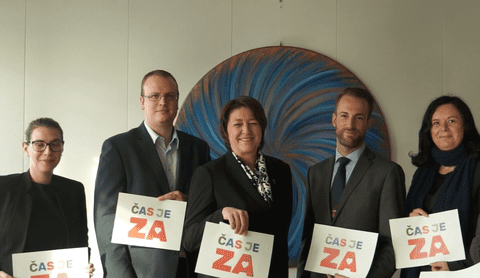 Voting began Tuesday in Slovenia on a national referendum on same-sex marriage. The vote comes after the country's parliament legalized same-sex marriage and adoption earlier this year. Under Slovenian law, measures passed by Parliament can be put to a national vote.
If the country supports gay marriage — as Irish voters did in May 2015 — Slovenia would break new ground, becoming the first Central European, Slavic and post-Communist nation to do so. In contrast, more than 10 Western European countries have implemented same-sex marriage laws.
The referendum results will be released Sunday. Voters are deciding whether to uphold a Slovenian law passed in March that legalizes gay marriage. […]
In Slovenia, President Borut Pahor has backed the law, but taken a low-profile position ahead of the vote.
The referendum's "no" campaign is spearheaded by groups such as "Children Are at Stake," who argue that the marriage equality law does not recognize the importance of motherhood and fatherhood for the development of a child, according to its spokesperson Metka Zevnik.
Slovenians have the right to appeal laws passed by the national parliament — as the Marriage and Family Relations Act was in March 2015 (its purpose is to allow same-sex couples to marry). Activists collected more than 80,000 signatures to request a referendum on the law.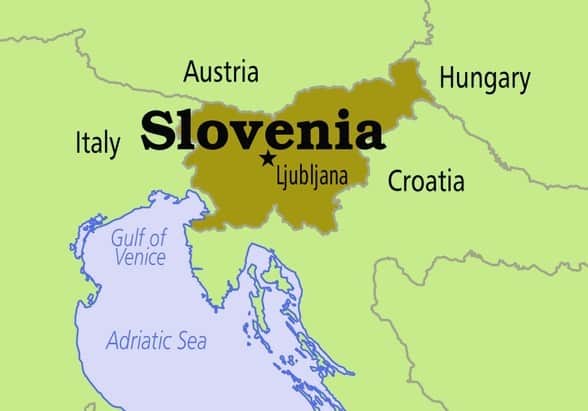 Of the history of LGBT rights in Slovenia, Politico adds:
Slovenian lawmakers, activists and voters have waged a 10-year, back-and-forth battle over LGBT rights. Laws to grant increasing rights to same-sex couples have on several occasions been defeated at the final parliamentary hurdle or ballot box, including a 2012 referendum in which 54.55 percent of voters rejected a law that would have expanded rights for same-sex registered partnerships.
A poll conducted in November in Slovenia shows support and opposition to the marriage equality referendum to be neck-and-neck, with 42% in favor of equality and 41% opposed. That's in contrast to an earlier survey that found 54% of Slovenians in favor of same-sex marriage throughout Europe. Local reports indicate that the marriage referendum may be perceived as "a test of support for the ruling Modern Centre Party (SMC) of Prime Minister Miro Cerar, which backs same-sex marriage."
Watch a video from European commissioner Violeta Bulc encouraging Slovenians to vote yes on gay marriage, below:
https://vimeo.com/148940219