TERRORISM. First charges filed in wake of ISIS-inspired shooting in San Bernardino, California earlier this month: "Enrique Marquez, who bought the assault rifles used in a deadly attack here, was charged Thursday with conspiring to provide material support to terrorists, federal officials said. Marquez, 24, was also charged in federal court with making a false statement in connection with the acquisition of firearms used in the attack, the Justice Department announced. These charges are the first to stem from what became a sprawling global investigation into the Dec. 2 massacre at an office holiday gathering, a probe that has remained focused on the man who once lived next door to one of the attackers."
SHKRELI. Now you can get Martin Shkreli's perp walk hoodie — and for only $15.
Shkreli cuffed https://t.co/iear1a8KBc pic.twitter.com/ilbnv1baeU

— Towleroad (@tlrd) December 17, 2015
WAR ON CHRISTMAS. Will Ferrell's not a regular Santa Claus, he's a cool Santa Claus. 
REPUBLICANS. Former Speaker of the House Dennis Hastert had a stroke in November: "Mr. Hastert has suffered a stroke and has been treated for sepsis. While in the hospital, two surgeries on his back were performed. We are hopeful that Mr. Hastert will be released from the hospital in the early part of the new year. The family very much desires that during Mr. Hastert's continued hospitalization his privacy will be respected." In October Hastert pleaded guilty to charges brought by federal prosecutors in a hush money case in which Hastert tried to cover up "sexual misconduct" involving a high school student he came into contact with the he was a wrestling coach in Illinois.
RIP. Richard Simmons has retired from public life.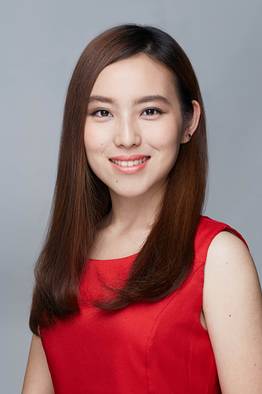 LGBT ACADEMIA. LGBT activist Ren Naying becomes one of China's first Rhodes scholars. Says Ren of LGBT life on campuses in China: "It's not like someone is oppressing LGBT people–it's the whole atmosphere in general. People do not want to talk about this matter. Although they are there, they are invisible, they are not talked about. So they cannot freely come out to their fellow students. When I went on this exchange at the University of Manchester in the UK I saw society was much more tolerant about this issue. They go to gay bars freely and openly — it's like you feel this great atmosphere. When I got back to China, I thought, it would be so great if we could be more like that."
RENTBOY. Want to own a piece of Rentboy and help the company's legal defense? The Rentboy legal defense fund is holding an art  auction this weekend in New York and on eBay of limited edition posters: "In an additional effort to support his cause Hurant is selling a curated collection of limited edition, collectible, and entirely framable Rentboy posters from over Rentboy's 19 years in business. Items include promotional posters, event posters, light boxes (film posters illuminated from behind), and a few adult-only items for 18+ viewers. Accepting best offers or up to 33% off. Proceeds will go to Hurant's legal fees and associated expenses. Those in the NYC area are invited to shop in person at the Rentboy offices this Sunday (Dec 20) and next Wed (Dec 23). Those outside the NYC area can shop via the eBay page." More details here.
EVER SINCE I LEFT THE CITY YOU. Matt Bomer got down to Drake's "Hotline Bling" on AHS: Hotel last night.
MOVIES. Tina Fey plays a journalist embedded in the American military in Afghanistan in Whiskey Tango Foxtrot.
JUST THE FACTS, TRUMP. A look at what exactly Donald Trump has said about gay marriage since the Log Cabin Republicans seem to think he's "pro-gay."
TRANS. WaPo creates map that shows the 31 countries where transgender and gender-variant candidates have run for office since 1977: "Current estimates suggest that 3.5 percent of the U.S. population identifies as gay, lesbian or bisexual, while 0.3 percent identify as transgender. If these numbers hold true for the rest of the world, then proportionate representation would mean we would see nearly 1,600 openly LGB members of national parliaments. That's not the case. Only 172 out lesbian, gay, or bisexual people today are currently serving – barely 0.4 percent of all parliamentary seats. For trans people, if those numbers hold up worldwide, parity would mean roughly 135 transgender representatives in national parliaments. Currently, only two are serving, comprising 0.004 percent of all parliamentary seats."
LITTLE PEOPLE, BIG WORLD. CNN's Sanjay Gupta profiles Rico Abreu, the first person with dwarfism to win a NASCAR race, which he did earlier this year: "Everyone is the same size when they race."
THIRSTY THURSDAY. Brought to you by Austin Scoggin (and three of his hottest model friends).