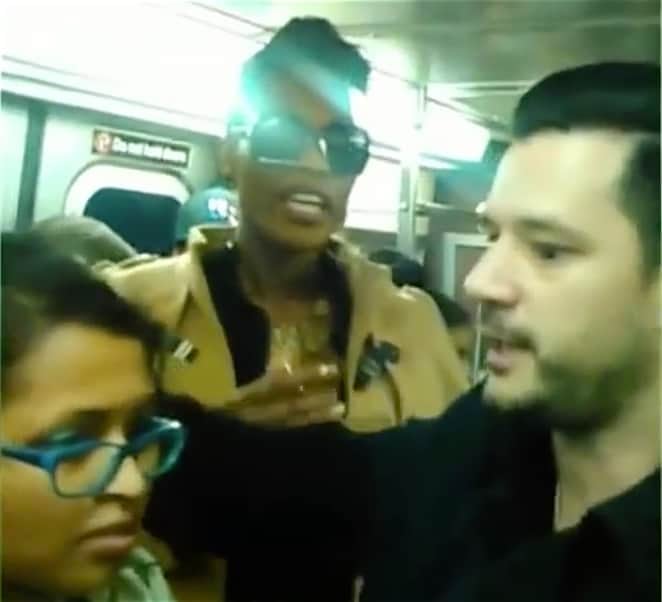 Merci Chrisette, a transgender woman who allegedly stabbed two people with a sharp object in front of a subway car of onlookers on December 18, was arraigned on assault charges in Brooklyn Criminal Court on Wednesday.
According to the New York Daily News, Chrisette's friend Kimy Hartmann claims she was provoked to attack after the man seen in the video allegedly spit at her and called her anti-gay slurs. Those claims were not captured on a video of the incident which circulated online filmed by train passengers reportedly at the couple's request.
Watch the video:
https://www.youtube.com/watch?v=ImhHvumkanY
A CBS New York report: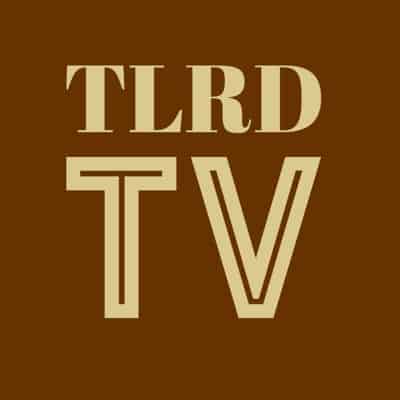 "The other guy spit on her and called her a fa—t," Kimball (Kimy) Hartman told reporters…
Victor Ramirez was on a southbound A train with a co-worker on Dec. 18 when he accidentally touched Chrisette as he tried to hold on to the pole.
"(Chrisette) told the complainant, 'I like to pick on people like you because you're not going to do anything,' " prosecutor Wilfredo Cotto said in court Wednesday.
Ramirez asked the passengers to start recording and the video went viral. Chrisette, a 28-year-old beauty school student, boldly requested for the person recording to get her good side and blew kisses before getting into the scuffle.
Chrisette faces four years in prison if convicted.
Gothamist posted about the incident last week. They added a message posted to Facebook allegedly by Chrisette, who goes by Chrissy Jackson:
A woman who appears to be taking responsibility for the incident posted an apology on Facebook this afternoon. The message is semi-private, and was provided as a screenshot by a tipster. We have reached out to the NYPD for information on the investigation, and will update accordingly. Chrissy Jackson, whose Facebook has been intermittently deleted and edited in recent days, has not responded to multiple requests for comment.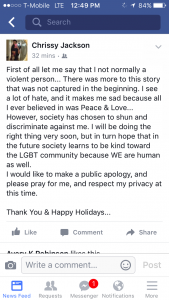 Jackson's note:
"First of all let me say that I not normally a violent person… There was more to this story that was not captured in the beginning. I see a lot of hate and it makes me sad because all I ever believed in was peace and love. However, society has chosen to shun and discriminate against me. I will be doing the right thing very soon but in turn hope that in the future society learns to be kind toward the LGBT community because we are human as well. I would like to make a public apology and please pray for me and respect my privacy at this time. Thank you and happy holidays."
Gothamist added:
[UPDATE 2:15:] Fahema, the female victim in the video, says that "there was nothing of that matter [in reference to the suspect being a member of the LGBTQ community] referred to during the whole situation." She added that other straphangers used derogatory language in reference to the suspect after she had left the train.