READING ROOM. Amy Schumer, Bryan Cranston, Kristen Wiig, Elizabeth Banks, Joel Egerton, Rooney Mara, Brie Larson, Greta Gerwig, Paul Dano, Saoirse Ronan, Maika Monroe and Jennifer Jason Leigh do a dramatic reading of Drake's "Hotline Bling."
POLITICS. CNN's GOP debate focused on national security gets underway. 
MASCULINITY. Dude wipes are "sweet for faces, hands, pits and dude regions."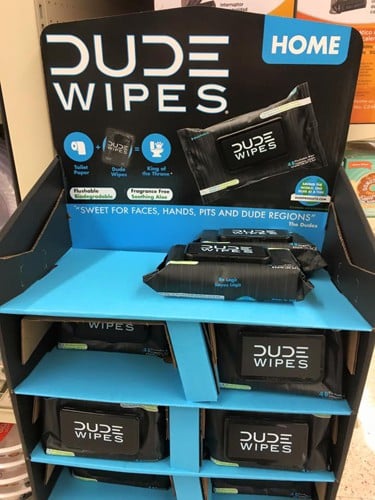 YAS, QUEEN. The First Wives Club (aka Bette Midler, Goldie Hawn, and Diane Keaton) will reunite in Netflix film Divanation: "The movie stars the three actresses as 'members of a once-popular singing group forced to reconnect after their volatile split and 30 year estrangement. As the diva trio reconnect, the reunion proves tense and cathartic as they realize what made them so successful all those years ago.'"
RIPPED. Outlander's Sam Heughan shows off his taut physique.
UNDIES. Lawsuit alleges Derek Jeter specifically didn't want to market his new line of underwear to gay men. Jeter says that's not true. Via TMZ: "Jeter has been locked in a $30 MILLION legal war with the people behind the Frigo underwear line — and in new court docs filed in Delaware, the undie people say Jeter was not cool marketing the skivvies to gay people. '[Jeter] demanded that [Frigo] not market to the gay community and states that he did not want the Frigo brand to be 'too gay." […] We reached out to Jeter — who says the allegations are 'categorically false' and says he's disgusted by the accusations."
TRUMP. Supporters at Donald Trump rally shout "Light that motherf*cker on fire!" at Black Lives Matter protestor.
https://twitter.com/BenjySarlin/status/676611394549121024?ref_src=twsrc%5Etfw
SCOTUS. White House says it has no litmus test on gay marriage when it comes to appointing future Supreme Court justices: "'I think in the context particularly of his two nominees to the Supreme Court — both Justice Sotomayor and Justice Kagan — the president has been quite clear about the kind of criteria he uses in nominating highly qualified individuals to the highest court in the land for a lifetime appointment,' [Press Secretary Josh] Earnest said."
BROMANCE. Adam Driver and Oscar Isaac shared an intimate moment at the premiere of Star Wars: The Force Awakens.
FASHION. Mario Testino snaps Derek Zealander as part of his 'Towel' series.
https://instagram.com/p/_RsbHcTC75/?taken-by=mariotestino
LOS ANGELES. Terror threat that shut down public schools in Los Angeles on Tuesday now deemed a hoax according to authorities: "The threat came in an email sent to board members of the Los Angeles Unified School District, said Charlie Beck, chief of the Los Angeles Police Department. New York City officials said they received a similar threat to schools on Tuesday, but did not close schools after concluding that it was a hoax. Law enforcement and schools officials said the emails to both cities originated in Frankfurt, or were routed through there, and appeared to have come from the same sender. The F.B.I. was working with local law enforcement agencies in investigating."
GROOMING. Hundreds join class action suit alleging Chaz Dean's WEN haircare caused hair loss.
CHRISTMAS. ANTM Nyle DiMarco gives you 12 selfies for Christmas.