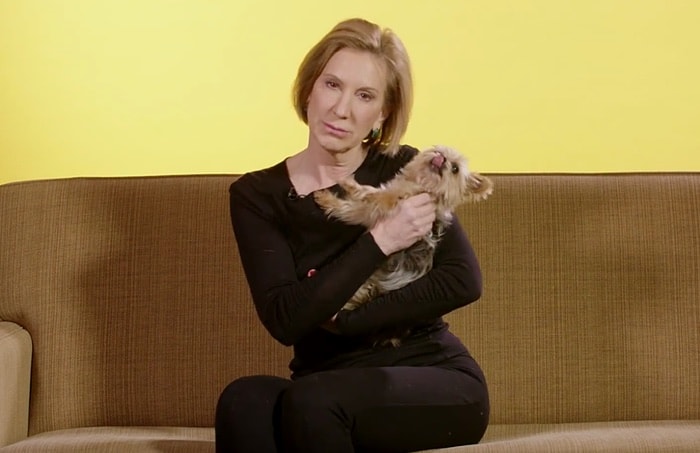 Republican presidential hopeful Carly Fiorina appeared in a baffling piece of campaign propaganda today published by the Independent Journal in which she interacts with dogs and makes idiotic jabs at President Obama, telling two of the puppies she's cuddling with:
"You know, President Obama ate one of your cousins! Vote Republican."
This bit happens just before she puts a Milk-Bone dog biscuit in her mouth and chews on it, saying, "I used to eat Milk-Bones as a kid. I thought they were very good."
Not kidding.
She then tells the dogs gathered that they could serve as the other Republican candidates in her debate prep.
Watch: