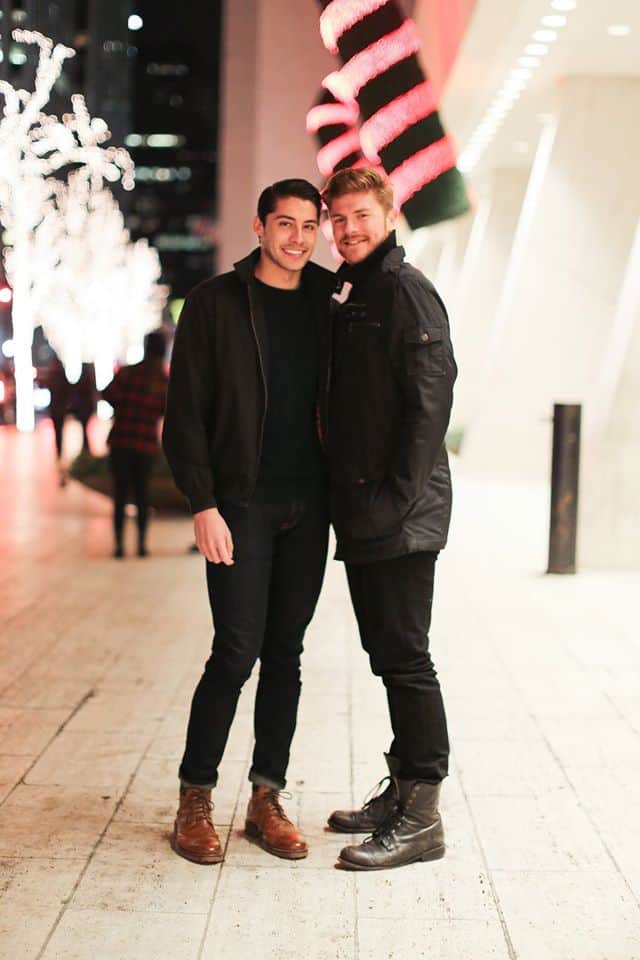 HUMANS OF NEW YORK. Adorable Humans of New York Facebook post about a gay couple on their first date goes viral. Also, there was cookie dough:"It's our first date. We met on Fire Island. I wasn't even planning on going out that night. I'd already drank half a bottle of Johnny Black so I was just going to stay in and read my Chelsea Handler book, but my friends promised to bake me cookies if I went to the club with them. So I went to buy three bags of cookie dough, and when I finally got to the club all my friends were making out with somebody, so I was like 'this sucks,' and I just started dancing by myself and eating the cookie dough. Then I saw him by the DJ booth and we made eye contact so I went over and started sharing my cookie dough. We never actually spoke. Then a few months later I ran into him on the subway."
REAL ESTATE. Michael Jackson's 'Neverland Ranch' can be yours for $100 million: "The singer bought the property for $19.5 million in the late '80s from golf course entrepreneur William Bone and was in default on the loan on the ranch when it was bought by Thomas Barrack Jr.'s Colony Capital about six years ago for $22.5 million."
ISIS. Coalition forces kill terrorist connected to Paris terror attacks: "Col. Steve Warren said 10 senior ISIS leaders operating in both Iraq and Syria, 'including several external attack planners,' with designs on attacking western targets, had been killed in airstrikes. Charaffe al Mouadan, a Syrian-based member of ISIS with a 'direct link' to Abdelhamid Abaaoud, the Belgian-born ringleader of the terror attacks in Paris, was killed in a December 24 airstrike, and was 'actively planning additional attacks against the West,' Warren said."
WINTER IS COMING. More details revealed about Game of Thrones season 6 and Bran Stark's return. 
GAY HISTORY. New book claims Communist China's first premier was probably gay: "It is a contention certain to be controversial in China, where the Communist Party likes to maintain its top leaders are more or less morally irreproachable and where homosexuality is frowned upon, though no longer officially repressed. […] 'Zhou Enlai was a gay politician who had the misfortune of being born 100 years early,' Tsoi [Wing-mui], writes in her book. She told Reuters the real meaning of the diaries had been hidden in plain sight, but no Chinese scholars had openly made the connection before as the subject of homosexuality was unknown to them. 'When mainland Chinese authors came into contact with this material, they would not consider the possibility of homosexuality,' she said."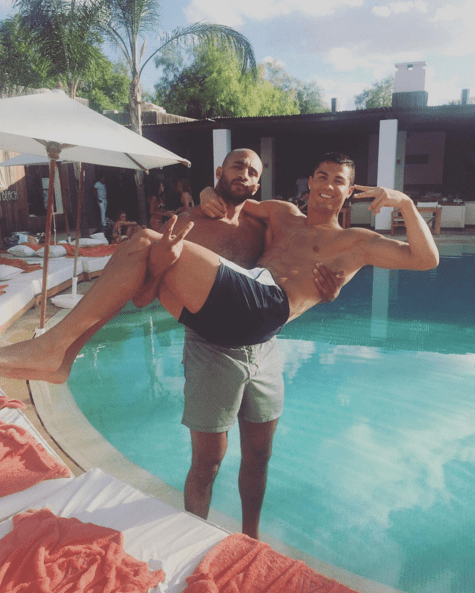 BROMANCE. Cristiano Ronaldo and "kickboxing hunk" Badri Hari will reportedly be spending New Year's Eve together. Via tabloid The Star: "Cristiano, 30, has reserved a £2,400-a-night suite at luxury hotel The Pearl Marrakech for his whirlwind trip, Arabic-speaking newspaper Ajbar Al Yaum claimed. The footballer is thought to have stayed at the hotel on previous visits to the Moroccan tourist hotspot, including the time he was pictured in hardman Badr Hari's arms in photos which sparked bizarre claims the pair were in a gay relationship, after the pair tweeted the image alongside the caption 'just married.'"
MASTER CLASS. David Lynch has some life advice for everyone and it involves doughnuts. 
MULDER AND SCULLY. New X-Files reboot gets a 21 minute behind the scenes featurette. 
MAKE AMERICA GREAK AGAIN – PART 1. Violence and Trump rallies are becoming synonymous: "Another Trump rally disintegrated into violence last night, after one attendee shouted at Trump that he's a fascist and another attendee 'slammed the unidentified protester onto the bleachers.' At that point, a police officer arrived to break it up."
PART 2. Trump meanwhile is about to sped $2 million a week or more on TV ads. 
PERSPIRATION. Jennifer Lawrence says Bradley Cooper has an extremely "sweaty butt."
AWARD SEASON. Caitlyn Jenner leads Oscar campaign for trans actress Mya Tayor's supporting role in indie drama Tangerine: "The Olympic medalist will host a special screening of the film, which already landed Taylor a Gotham Award for breakthrough actor/actress. She's also nominated for best supporting actress at the Independent Spirit Awards."
PRIDE. Davey Wavey goes to Manchester Pride and asks, "What are you proud of?"