STAR WARS. Jimmy Fallon, The Roots and the cast of Star Wars: The Force Awakens create aca-awesome version of famous music from the franchise.
[fbvideo link="https://www.facebook.com/video.php?v=10153820411888896″ width="480″ height="270″ onlyvideo="1″]
TV. NBC cancels Neil Patrick Harris' Best Time Ever but plans on working with Harris on a new show: "NBC and Harris have not settled on a firm idea for the next project, which could be scripted or unscripted. Harris and the heads of his production banner — Shea Martin and Zoe Chapin — are expected to convene with NBC brass in the new year."
MOST INTERESTING PERSON (IN BED?). Barbara Walters tells Bradley Cooper that he's "very screwable." 
JACKIE O. Natalie Portman channels famed former first lady Jacqueline Kennedy in first promo photo for Jackie, a movie about Jackie's life in the days after Jack's assassination.
FINANCE. The Fed raises interest rates for first time since 2006: "The move shows that the Fed is confident that the U.S. economy has improved a great deal since the financial crisis."
PORCELAIN. Chris Colfer dons some leather for No Tofu magazine.
https://instagram.com/p/_U8sVTtdTE/
NO LABELS. Actress and singer Keke Palmer (whom you might recognize from Scream Queens) talks about her music video "I Don't Belong To You", in which she winds up with a woman: "The video was to represent the young woman today – it's not the traditional woman anymore – and not the specifics of 'Am I gay? Am I straight? Am I bi?'…I'm making the rules for myself, and I don't have to be stuck down to one label."
WHO YOU GONNA CALL? First look at the ladies from The Ghostbusters re-boot.
POLITICS. Ted Cruz not being investigated by Senate committee for leaking classified info in last night's GOP debate: "Literally a few hours after stating he was investigating Ted Cruz over remarks the Texas Tea Party Senator had made during Tuesday night's GOP debate, Senate Intelligence Committee Chairman Richard Burr flip flopped and announced he would not be investigating Cruz. 'The committee is not investigating anything said during last night's Republican presidential debate,' Sen. Burr said in a joint statement with ranking Senate Intelligence Committee Democrat Dianne Feinstein."
SPORTS. Monmouth University's benchwarmers recreate famous fresco from the Sistine Chapel.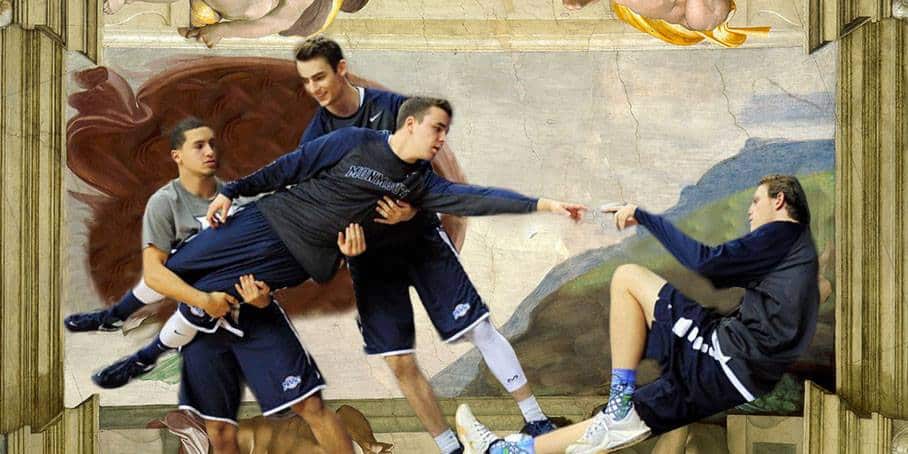 https://www.youtube.com/watch?v=87jdHDNOs-0
BALTIMORE. After three days of deliberation, the jury in the Freddie Gray case was unable to reach a consensus. Judge declares mistrial. 
GAY ADOPTION. Guyana's Child Care & Protection Agency says gay couples are free to adopt: "There is nothing in the law barring gay people from adopting or applying to be foster parents. The Childcare and Protection Agency does not discriminate, and under my direction the agency is more than willing to try it."
FIGHT FOR YOUR RIGHTS. LGBT non-discrimination bills filed today in Missouri state senate and in Jacksonville, Florida city council. 
ABS. Tom Daley is in fine training form.
https://instagram.com/p/_WgTyYr-oy/?taken-by=tomdaley1994