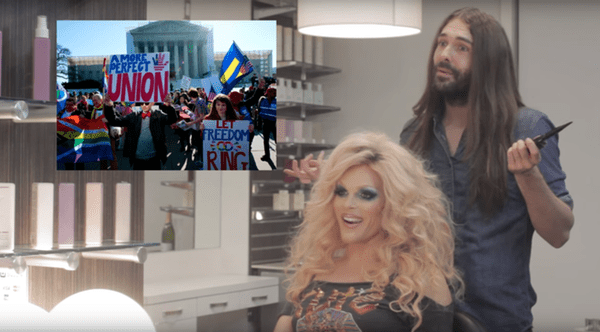 2015 is almost over and tis the time for annual recaps.
If you're looking for a year in review served with a side of comedy, commentary and shade, check out this recap from Jonathan, who hosts the weekly Gay of Thrones recaps during Game of Thrones season, and hilarious drag queen Willam, titled Gay of Everything.
The duo cover this year's biggest stories including the arrival of marriage equality in the US and in Ireland. Jonathan still can't believe that Ireland beat the US to the finish line on marriage equality. But Willam has a way of looking at that glass as half full: "Here's the thing, they didn't beat us. They just got to the open bar before us." 
Watch, below.
https://www.youtube.com/watch?v=HKeatjm_TsM