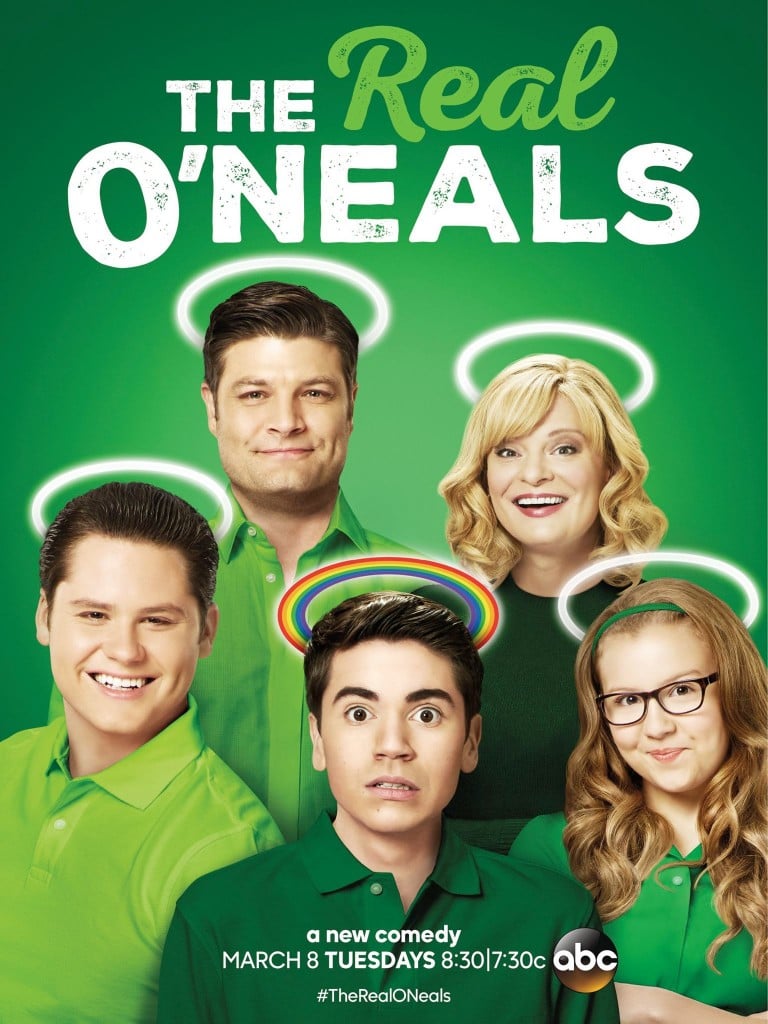 A new ABC sitcom based on Dan Savage's early life has cast an openly gay actor to play the lead character, a move executive producers say was important for the integrity of the show.
21-year-old Noah Galvin will star as Kenny, a teenager who comes out to his staunchly Irish Catholic family, in The Real O'Neals. The show's producers wanted an openly gay actor for the part but were barred from asking actors about their sexuality by non-discrimination laws.
"It was very important to me and I was in a panic," said Todd Holland, an executive producer for the series that debuts March 2 before settling into a regular Tuesday time slot a week later. […]
"As a gay man, this is a landmark role on network television," Holland said. "It should not be played by a straight man pretending to be gay."
Holland said he had a sense that Galvin was gay, and also overheard him talking to someone about coming out to his own family.
Galvin says he he is proud to be playing a gay character and is eager to become a public advocate for gay rights:
Galvin, a New York theater kid who's taking his first regular TV role, said his own mother asked him several times whether he was gay before he told her he was at age 14. He had no acceptance issues personally, and said he noticed an age divide when he talks to people about his character: Many of his young friends don't understand why it's an issue. He's happy to talk about to anyone who wants to listen.
"It was important to me that they have someone who is gay and is out and is willing to be a spokesman for it," he said.
The Real O'Neals, which debuts in March, was the subject of a campaign launched by right-wing religious groups to block the show from hitting ABC's airwaves because of Savage's involvement. However, ABC was undeterred by such heckling and ordered the pilot to series. President of ABC Entertainment has described the show as, "a show very much like all the shows that we do that is full of family and faith and joy and humor."
Watch a teaser trailer for The Real O'Neals here.