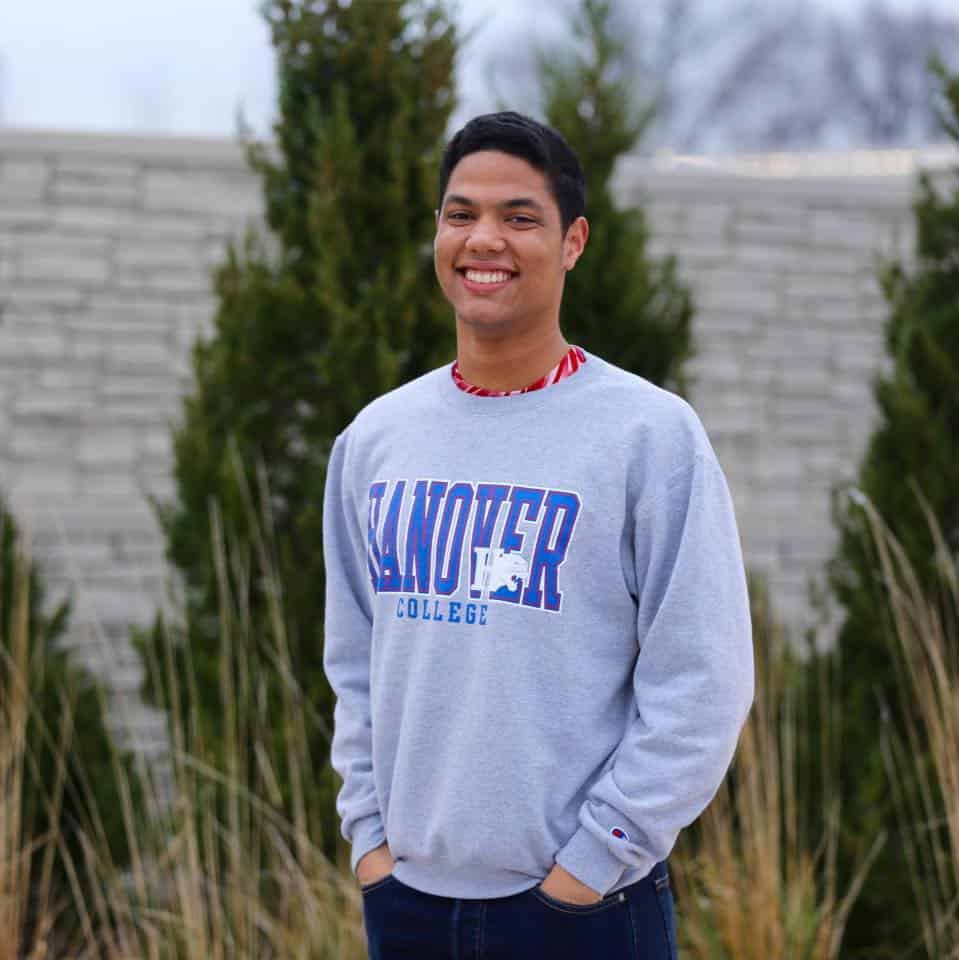 An 18-year-old college student who was bullied for being gay in school is now leading the fight for LGBT equality in Southern Indiana.
Evan Stoner, a political science major at Hanover College, is planning the first-ever LGBT Pride festival in Jeffersonville, Indiana, and advocating for the City Council to pass an LGBT-inclusive nondiscrimination ordinance. Jeffersonville is a city of roughly 50,000 across the Ohio River Louisville, Kentucky.
In addition to being bullied in school, Stoner said he's been attacked on social media and witnessed "several instances" of anti-LGBT discrimination in Jeffersonville.
"What we are trying to fight here in Jeffersonville? Hate, discrimination, separation," Stoner told WAVE-TV during a kickoff event for Jeffersonville Pride on Saturday. "We are American. We are supposed to be together and remain together. That's what Jeffersonville Pride is trying to do."
Stoner has launched a GoFundMe page to raise money for the LGBT Pride festival, scheduled for this summer.
"Our mission is to encourage every single citizen of Jeffersonville to have pride and confidence in themselves, and to treat other humans with dignity," Stoner wrote on the fundraising page. "We must come together as one city and denounce hate, and promote the idea that no matter who you are, and no matter who you love, you deserve to be treated with dignity.
Last week, Stoner addressed the Jefferson City Council about the need for an LGBT-inclusive nondiscrimination ordinance.
"I am a resident of this city too. I am a human being too. I deserve to be protected as well," Stoner said, according to a report in The News and Tribune.
Stoner told the council how he was bullied in middle school and high school.
"I was harassed countless times, and feared walking through the halls, being in the cafeteria, and even had to fear being in the classroom on some occasions," he said. "On one occasion another student pinned me up against a classroom wall, and threatened to kill me."
According to his Twitter feed, Stoner wants to eventually run for governor. On Tuesday night, he'll be in Indianapolis to respond to Gov. Mike Pence's State of the State address, where Pence is expected to reveal his position on a proposed state law to ban anti-LGBT discrimination.
Watch a report on Saturday's kickoff for the LGBT Pride festival, as well as a video from Stoner's fundraising page, below.