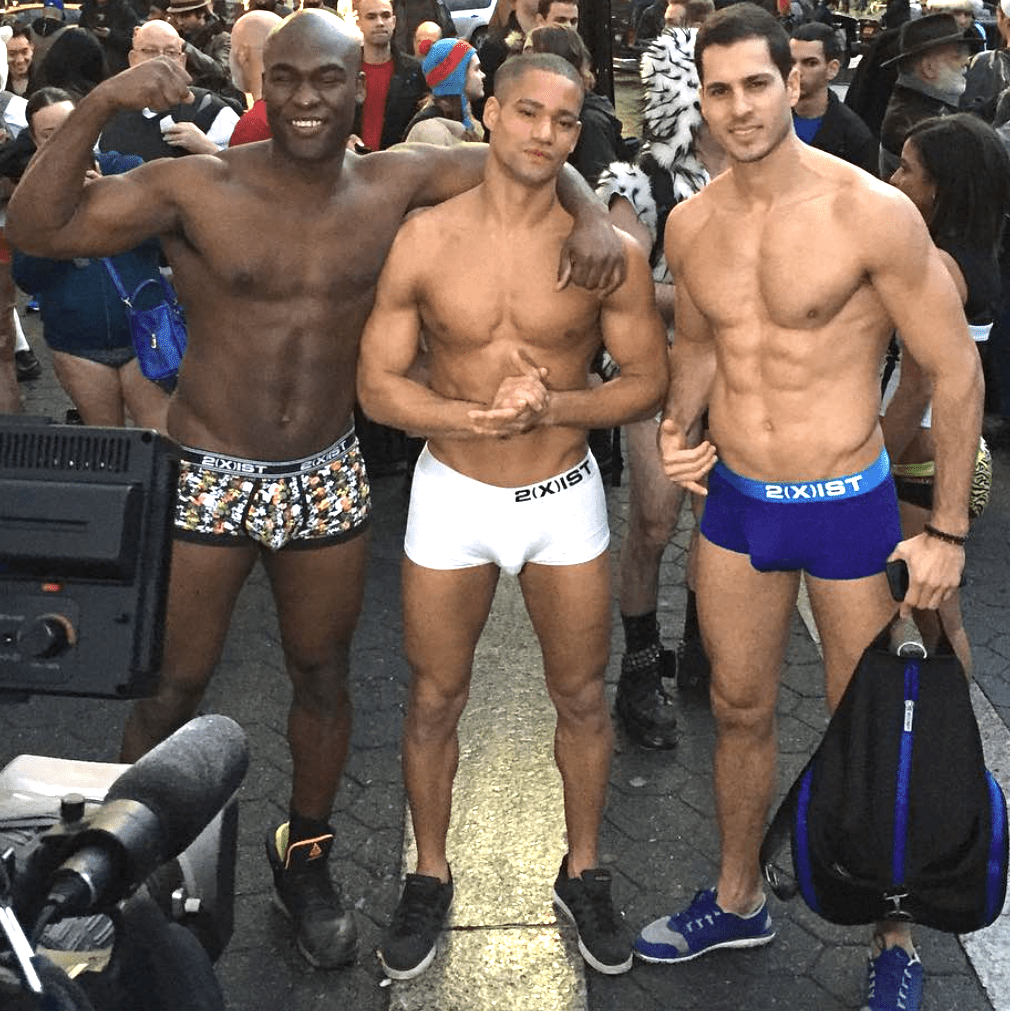 As part of Improv Everywhere's annual tradition, New Yorkers on Sunday stripped down to their underwear to ride the New York subway sans pants.
Now in its 15th year, the no pants ride has expanded beyond just the five boroughs to over 60 cities and 25 countries around the world. In New York alone, Improv everywhere speculates that more than 4,000 people participated in this year's ride.
A little bit on the history and mission of the No Pants Ride: 
The No Pants Subway Ride is an annual event staged by Improv Everywhere every January in New York City. (The date changes from year to year and is announced in early December.) The mission started as a small prank with seven guys and has grown into an international celebration of silliness, with dozens of cities around the world participating each year.
The idea behind No Pants is simple: Random passengers board a subway car at separate stops in the middle of winter without pants. The participants behave as if they do not know each other, and they all wear winter coats, hats, scarves, and gloves. The only unusual thing is their lack of pants.
Check out some of our favorite Instagrams from this year's NYC ride, below.
https://instagram.com/p/BAaV1lJSRZd/
https://instagram.com/p/BAYeeV6RlH3/
https://instagram.com/p/BAX2NFik3Bw/?taken-by=official2xist
https://instagram.com/p/BAX-Y7kE3Ex/
https://instagram.com/p/BAYeeV6RlH3/
https://instagram.com/p/3n6PEaFEYH/
https://instagram.com/p/BAaY8q8xlG5/
And here's a sample of the international subway riders who also took part in the public prank.
Watch a video on the 2016 ride in NYC, below.