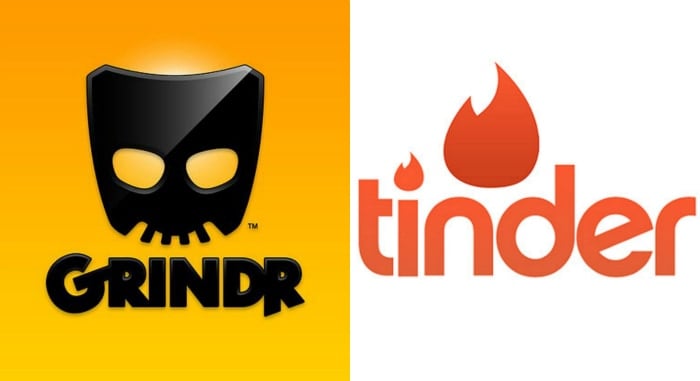 A new report alarmingly proclaims that crimes involving dating apps Grindr or Tinder spiked over 700% between 2013 and 2015 in England and Wales.
The findings stress that the apps may not have been used to orchestrate a crime but were at the very least mentioned in official reports filed by authorities. In other words, the apps were somehow involved in each case. And in some cases, the apps often were to facilitate crimes including sexual assault, robbery, rape and "sextortion." Furthermore, authorities warn that the actual number of people who have been the victim of dating app related crime may be much higher than their current figures because crimes like "sextortion" will often not be reported by victims.
There were 412 reports of crime in England and Wales mentioning Grindr or Tinder in 2015, a far cry from the 55 reports filed in 2013.
In 2014, the number of crimes reported made a huge leap to 204, according to figures obtained by the Press Association under the Freedom of Information Act.
Among the crimes alerted to the police, there were reports of rape, grooming, and attempted murder included.
Experts have said the findings are "shocking" and are urging authorities to launch an awareness campaign dealing with the dangers of meeting strangers through dating apps.
Deputy Chief Constable of Merseyside Police Andy Cooke, the National Police Chiefs' Council's lead on violence and public protection, said: "The rising popularity of online dating apps and websites has contributed to an increase in the number of recorded crimes.
"I would urge those who use online dating apps to be as security conscious as possible and not to share personal data with anyone until they are sure about those they are communicating with."
There has been at least one recent high-profile criminal case involving dating apps in the UK, that of Stephen Port who is accused of murdering four gay men he met on Grindr with a lethal dose of GHB. Police are currently seeking the public's help in finding out more about Port and his past.