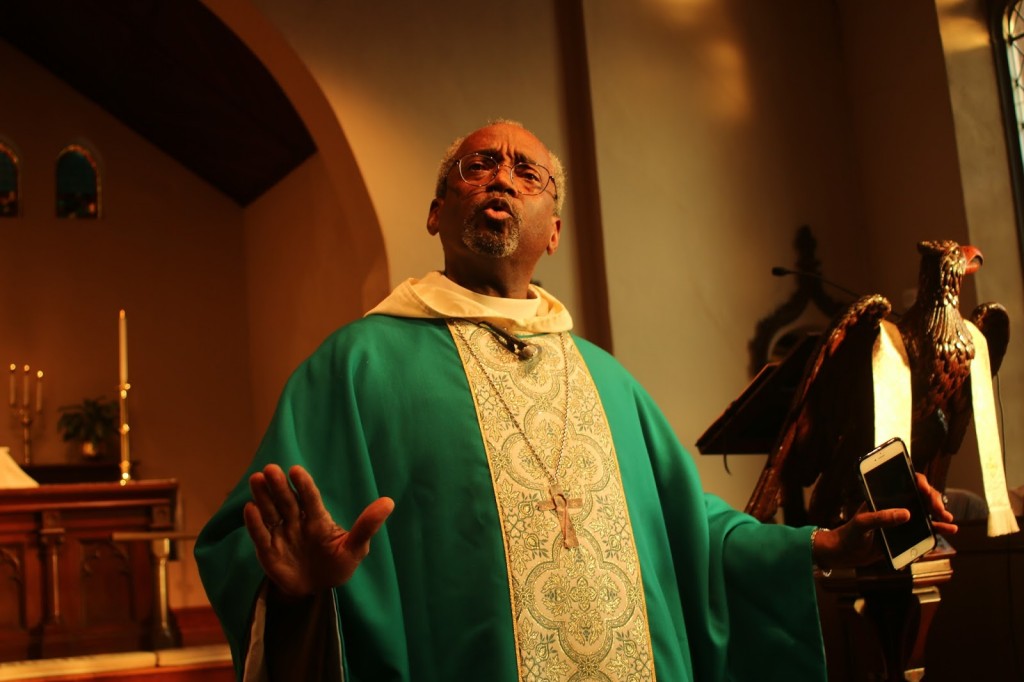 The head of the U.S. Episcopal Church is refusing to back down from its support for gay marriage despite being reprimanded by The Anglican Church and the Archbishop of Canterbury.
As we reported earlier today, the Anglican Church has suspended the U.S. Episcopal Church for three years from partaking in any committees or significant decision-making because it voted last year to authorize the performing of same-sex marriage ceremonies in the Church.
U.S. Bishop Michael Curry (pictured, above) says he is undeterred by the harsh punitive action that the Anglican Church took against the U.S. branch of their faith.
"They heard from me directly that that's not something that we're considering," Curry said. "They basically understand we made our decision, and this is who we are, and we're committed to being a house of prayer for all."
Curry said the church was resolved to work toward building acceptance of same-sex relationships throughout the Anglican fellowship, which the Episcopal Church represents in the United States. A majority of Anglican leaders at the meeting affirmed the teaching that marriage is only the union of a man and a woman.
"We are loyal members of the Anglican Communion, but we need to say we must find a better way," Curry said. "I really believe it's part of our vocation."
What still remains unclear is where the Anglican Church and the U.S. Episcopal Church go from here, with neither side appearing willing to soften its stance on the question of gay marriage. The Anglican Church has not mentioned what the U.S. church would have to do in the next three years for American episcopalians to be restored to full status within the church. The Anglican Church also did not say what would happen should the U.S. Episcopal Church fail to change its position on gay marriage.
Meanwhile, Canada's Anglican Church faces a vote on same-sex marriage in July which could now be affected by the punishment exacted on the U.S. church.
If the change is approved, it would have to be reaffirmed at the church's next legislative meeting, or General Synod, in three years. Archbishop Fred Hiltz, who attended the Canterbury gathering, said the penalty for the Episcopal Church will be a major consideration.
"Obviously, this whole thing will weigh pretty heavily on the minds of people going into the General Synod," Hiltz said in an interview. "If we vote for a change in the canon on marriage there will be some consequence."
Watch a video from the Archbishop of Canterbury's press conference earlier today, below.