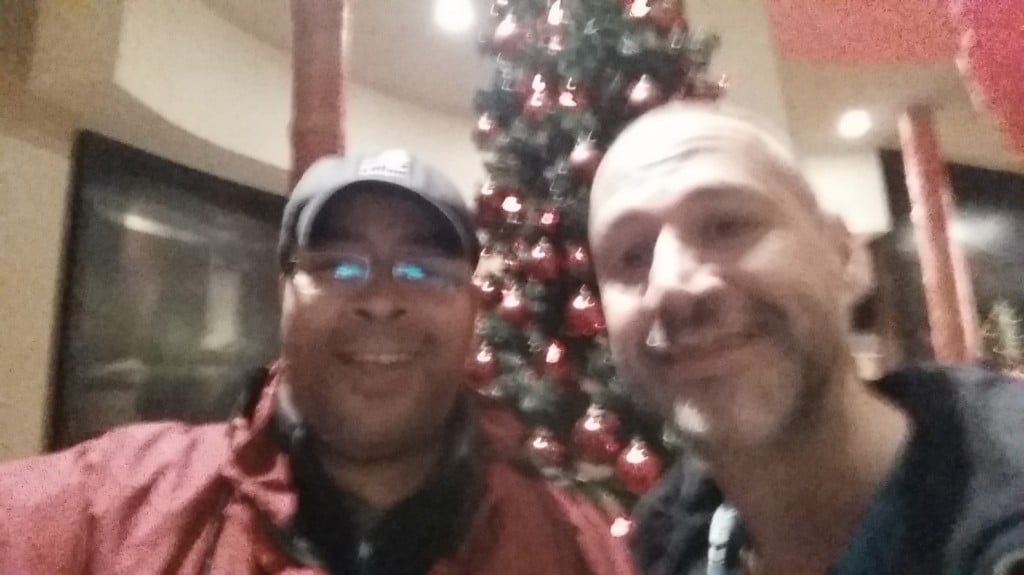 A 15-year-old girl has been arrested by Washington, D.C. police for allegedly attacking a gay couple who were riding the city's Metro in November.
As we previously reported, Calvin Lawrence and Joseph Cowart were riding the Green Line when Cowart tried to help a young man who was being beaten by a teenage girl. That girl then assaulted Cowart. She reportedly shouted gay slurs at him, mocked a handicap he has as the result of a stroke and incited a gang of her friends to join in on the attack.
Metro Police say the girl is charged with felony assault and robbery.
"I constantly see that girl coming toward me," Cowart said over the phone Thursday.
Lawrence told the Post last month that Cowart has been afraid to ride Metro since the incident. Lawrence said an attacker mocked Cowart's disability, mimicking his hand movement, which was reduced after a stroke suffered in 2004. When Cowart began to speak, the attackers shifted their taunting to his sexual orientation.
Police have not labeled the attack against Cowart and Lawrence as a hate crime, however:
Cowart and Lawrence said Thursday the girl's arrest is a start but they wished Metro had gone further and charged her with a hate crime. Metro spokesman Dan Stessel said last month that prosecutors can add a bias motivation when the case is papered if there is evidence to support it.
"I hope they do," Lawrence said Thursday.
Cowart described how the teenagers stood over him, mocking his disability and calling him anti-gay slurs: "the f*****, the handicap movement, mocking me over and over again."
"The more egregious part was the physical act of them mocking him about his disability," Lawrence, his partner said. "Both are egregious to me. It needs to be called a hate crime because I heard those words myself."
Cowart said he hopes the other attackers are held accountable, but he wasn't counting on the alleged attacker to rat her friends out.