BIRTHERS, REDUX. Texas attorney files federal lawsuit demanding Supreme Court decide if Ted Cruz is a natural born citizen: "This 229-year question has never been pled, presented to or finally decided by or resolved by the U.S. Supreme Court…Only the U.S. Supreme Court can finally decide, determine judicially and settle this issue now."
DROP DEAD, TED. Speaking of Ted, The New York Daily News takes aim at Cruz over his "New York values" remark.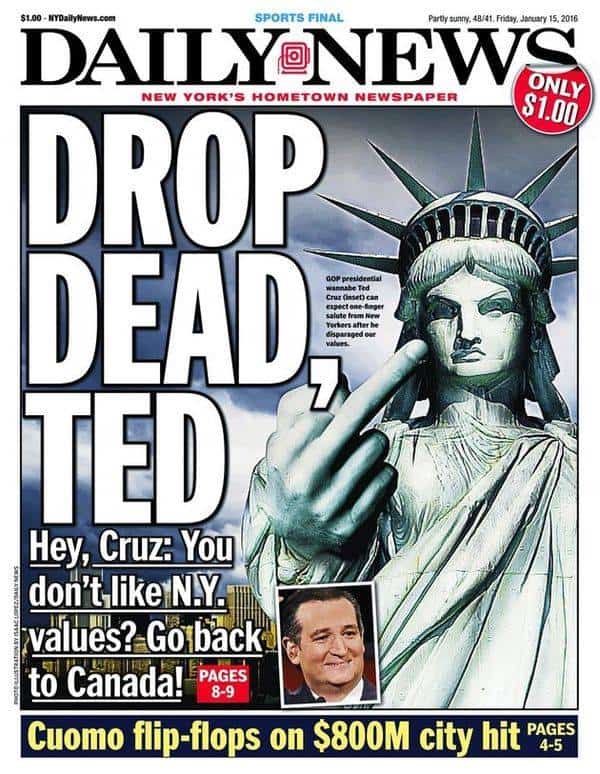 KINGPIN. Sean Penn thinks we all missed the point of his interview with El Chapo for Rolling Stone: "I have a regret that the entire discussion about this article ignores its purpose, which was to try to contribute to this discussion about the policy in the War on Drugs. Let's go to the big picture of what we all want. We all want this drug problem to stop. We all want them — the killings in Chicago to stop. We are the consumer. Whether you agree with Sean Penn or not, there is a complicity there. And if you are in the moral right, or on the far left, just as many of your children are doing these drugs … And how much time have they spent in the last week since this article come out, talking about that? One percent? I think that'd be generous."
STRIKE A POSE. Derek Zoolander does his best Magnum (or is it Le Tigre? It's not Blue Steel because he's not turning left, right?) on the cover of Vogue. 
JEB! Senator Lindsey Graham endorses Jeb Bush for president: "Seriously??" tweeted Matthew Dowd, an ABC News political analyst. "A guy with 0% (Graham) endorses someone with 5% (Bush)?? what kind of strategy is this? no wonder Trump is winning."
FRESH. "Nadkins" are made to keep your "male jewels" refreshed.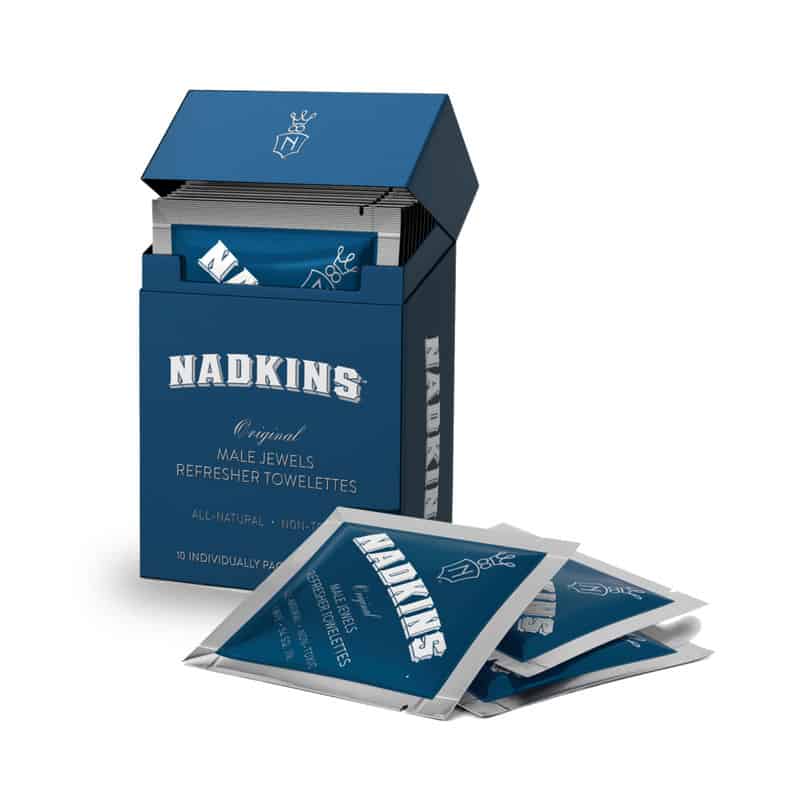 TV. Tim Curry will be joining the cast of Fox's Rocky Horror Picture Show remake in the role of the narrator/criminologist. Empire gets renewed for season three. Scream Queens gets renewed for season two. And John Oliver returns on February 14. (He's gotta have some shade in store for Valentine's Day, right?)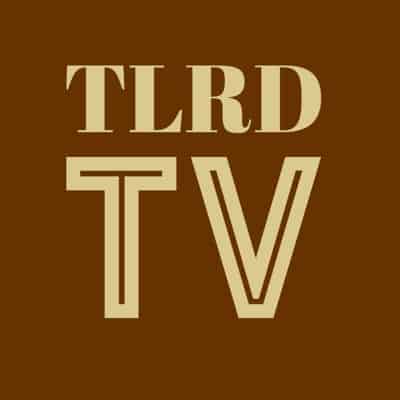 CRY ME A RIVER. A concise synopsis of why the RNC can have many seats when it comes to its complaint that the party has been hijacked (obviously by Donald Trump): "Your party has not been "hijacked" and this rhetoric is nothing new. The only thing that's new is that it's being delivered via bullhorn instead of dogwhistle."
TERROR. Judge rejects request for new trial of Boston Marathon bomber Dzhokhar Tsarnaev: "U.S. District Judge George O'Toole said the court had already resolved some factors Tsarnaev's attorneys raised in seeking a new trial, such as their argument that it was impossible to seat an impartial jury in Boston due to intense publicity surrounding the attack."
OUTTAKES. Tom Daley says his "Once You Go Black" video involved "the most disgusting thing he's ever done."
[fbvideo link="https://www.facebook.com/TomDaleyOfficial/videos/904087546372497/" width="480″ height="270″ onlyvideo="1″]