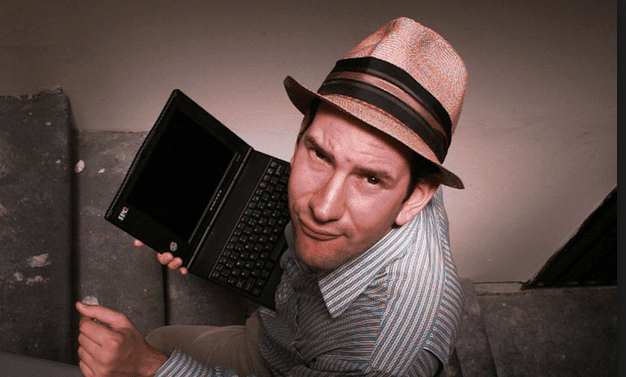 Matt Drudge, the notorious right wing blogger and recluse, has gifted a $700,000 house next door to his own $1.45 million Miami residence to his "longtime housemate" Juan Carlos Alvarado.
Alvarado and Drudge have shared a residence for 11 years. According to records from Miami-Dade County, Drudge, 49, gave the 4,600-square-foot house house that sits on 4.5 acres to Alvarado, 55, by using what's called a "quitclaim deed."
Florida state records show Alvarado once held a real estate license and has lived alongside Drudge in a Collins Avenue condo, a $1.57 million house in the Venetian Isles in Miami Beach and, finally, on Southwest 157th Avenue, where Drudge has been assembling land.
Neither the newsman nor Alvarado returned calls and text messages for comment.
Miami Beach real estate agent Ben Moss, who wasn't involved in the change of ownership but deals with deed issues on a daily basis, said most instances of quitclaim deeds involve family issues.
"Ninety-nine percent of the time, when someone uses a quitclaim instead of a regular warranty deed, it's to settle a divorce or when a family member wants to donate property.
"Quitclaim deeds save thousands in transfer taxes."
in 2009, Drudge was named to Out magazine's 'Power 50' list, classifying Drudge as an individual living in the "glass closet." Speaking with New York magazine, Drudge at the time denied that he is gay,
"False. False. False. I do not love sex with men. My site is not anti-gay. I present both sides of the anti-choice-life issue. I am not anti-tolerant! Except against big-government freaks. I liked Chaka in the eighties, and have not watched Young and the Restless in twenty years! But I do watch Judge Judy!"