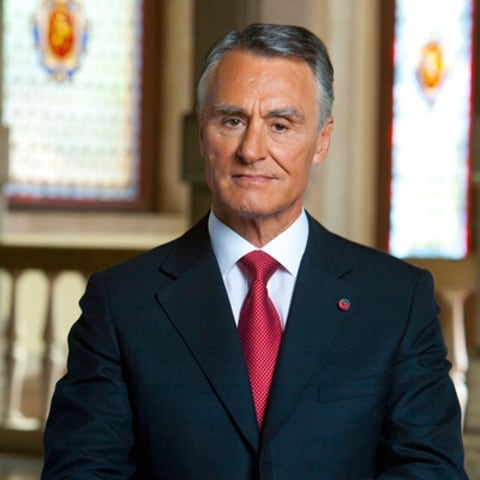 Outgoing Portuguese president Anibal Cavaco Silva made one of his last acts in office the veto of a bill that would have given adoption rights to gay couples.
The law allowing gay couples to adopt passed through parliament on Dec. 18, and was one of socialist Prime Minister Antonio Costa's campaign promises.
"It is important that such a big change on a sensitive social topic is not entered into force without a broad public debate," Cavaco Silva said in a statement.
The 76-year-old, who served two terms as president, will be replaced on March 9 by center-right TV pundit Rebelo de Sousa, who was elected on Sunday in the first round of presidential polls.
AFP adds that Silva "asked deputies to consider 'the child's best interest' rather than equality 'between different and same-sex couples.'"
The country's ruling Socialist Party hopes to be able to override Silva's veto if they can get an absolute majority vote in Parliament.
Silva reluctantly signed Portugal's marriage equality bill into law back in 2010, lamenting that Parliament would vote to overturn his veto, and saying that his time was better spent focusing on the country's grave economic issues.