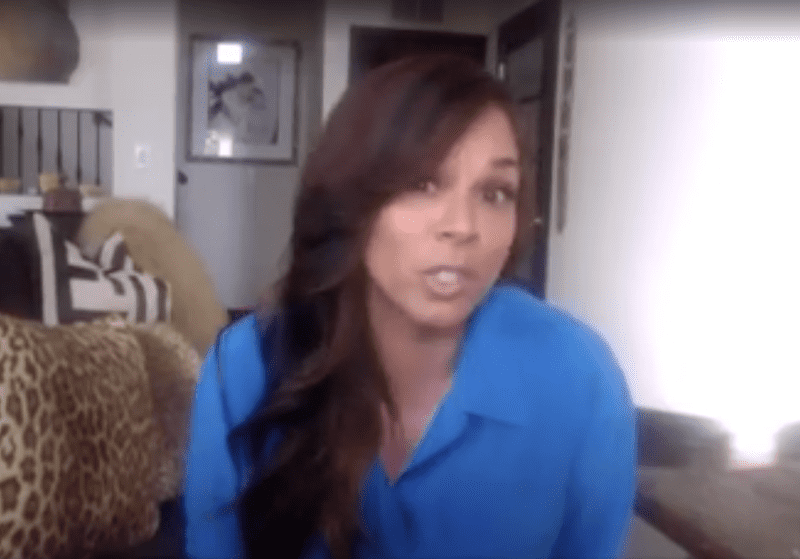 Will Smith's ex-wife Sheree Fletcher took to Facebook last week to respond to Alex Arquette's remarks that Will and wife Jada Pinkett Smith are gay.
Arquette made the comments after Pinkett Smith posted a video calling for a boycott of the Academy Awards in response to the #OscarsSoWhite controversy. Said Arquette on Facebook, 
"When Jada comes out as gay and her beard husband admits his first marriage ended when she walked in to him … servicing his Sugar Daddy Benny Medina … then I will listen to them." Arquette clarified those remarks in a comment on her original post: "'She' being his FIRST Wife. Paid off, silent."
That "FIRST wife" is Sheree Fletcher who disputes all of the details put forth by Arquette in a Facebook video captioned, "Just setting the record STRAIGHT!"
Said Fletcher, "It's absolutely not true. And I'm offended and I'm hurt that someone would be so malicious…" She added, "I'm not here to fight Will and Jada's battle" and clarified the reason for her divorce from Smith:
"My marriage ended not over any infidelity. I didn't find Will in bed with a man, I didn't find him in bed with a woman. It just did't happen. And Will was straight in 1992 and he's straight in 2016. So that just kind of is what it is. Our marriage ended because we were both so young…Marriage is not easy. Especially at that age."
As for Arquette's statement that Fletcher was "paid off" to be "silent", Fletcher says, "I've never had a gag order. I've never been paid to be silent. I know Will has a lot of money, but Will does not have enough money to take my voice away from me."
Fletcher also added that if she had caught Will cheating on her with a man she doesn't think that she would be able to have as good of a relationship with him as she does now: "I don't think that, if I walked in on him as you say it happened, I don't think our relationship be, then, what it has been…And I certainly would have told it. Because a woman scorned ain't nothing nice."
Fletcher concluded her video by saying she chose to address the rumors because of son that she had with Smith. Said Fletcher, "I had to have a conversation with my son [about Arquette's comments] because I didn't want him to be blindsided."
Watch the video, below.