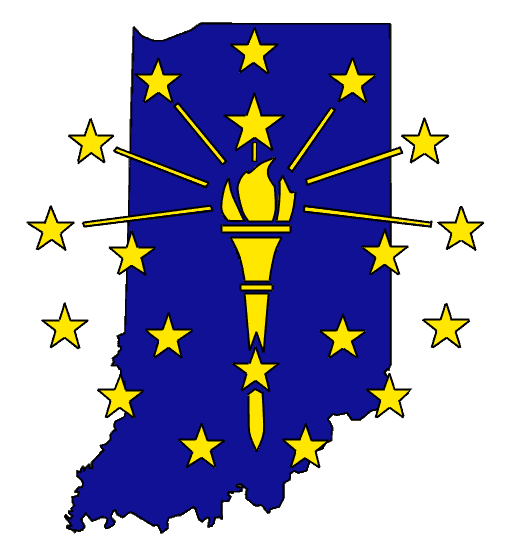 On Monday, LGBT rights groups the Human Rights Campaign (HRC) and Lambda Legal blasted a slate of bills currently being considered by the Indiana legislature that address non discrimination protections for LGBT Hoosiers.
Last year, the state effectively legalized anti-LGBT discrimination with the Religious Freedom Restoration Act (RFRA). According to LGBT activists, the latest bills being considered by Indiana lawmakers not only fail to counteract the damage done by RFRA, they do more damage than RFRA did in the first place.
Camilla Taylor of Lambda Legal said in a statement, 
"These bills do not protect LGBT people from discrimination–instead, they intentionally legalize discrimination, and any senator who supports them is not helping LGBT Hoosiers.
We cannot risk further damage to the civil rights of LGBT people in Indiana. Lambda Legal cannot support any bill that excludes transgender people or that has damaging carve-outs and exemptions that target and hurt our communities. In these cynical and deceptive bills, the sheep's clothing barely covers the wolf."
HRC's legal director Sarah Warbelow, also lambasted the legislation:  
"It's unbelievable that some Indiana lawmakers are ignoring the incredible damage they inflicted on the state last year with their disastrous anti-LGBT religious refusal law. The new proposal is the old RFRA all over again. Lawmakers appear ready to put Indiana's economy and reputation in reverse and floor it. I can't imagine Hoosiers want to see their state make national headlines again for all the wrong reasons. This 'super-RFRA' is a dangerous attempt to allow people to use religion as an excuse to discriminate against LGBT Hoosiers, visitors, and other minorities. By stripping away the limited buffer put in place last year, the legislators have made crystal clear their true intentions.  Rather than trying to inflict even more damage and embarrassment on the state with this shameful legislation, lawmakers should fix the damage they caused by passing fully inclusive LGBT non-discrimination protections to move Indiana forward."
HRC's Stephen Peters provides some background on the bills currently being considered in Indiana.
"In total, there are six anti-LGBT bills under consideration in Indiana's legislature this year – including a vehemently discriminatory bill attacking transgender Hoosiers.Senate Bill 35, introduced by anti-LGBT Republican Senator Jim Tomes, seeks to criminalize transgender people for using restrooms or locker rooms consistent with their gender identity.
Two non-discrimination bills are also scheduled for a committee hearing on Wednesday, but they fall far short of the full protections that LGBT Hoosiers need and deserve.Senate Bill 100 claims to update Indiana's civil rights law, but would actually override existing municipal civil rights protections and write broad religious exemptions into law, among other serious problems. Senate Bill 344 also seeks to update Indiana's civil rights law, but it unacceptably excludes any and all protections for transgender Hoosiers."
The proposed bills are being considered just as a new survey reveals that over half of convention planners and prospective tourists to the Hoosier state view Indiana as unwelcoming to LGBT people. 
Earlier this month, during his State of the State address, Governor Mike Pence announced his intention to prioritize so-called "religious freedom" above LGBT civil rights, signaling that he is undeterred by the backlash he received for his role in enacting RFRA.