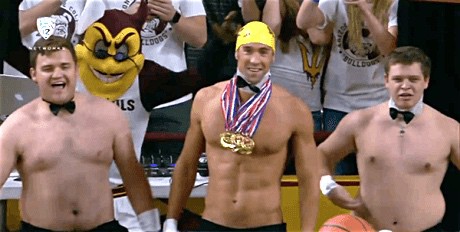 Olympic swimmer Michael Phelps stripped down to his speedo and not much else during an Arizona State basketball game on Thursday.
Phelps, 30, took part in ASU's traditional "curtain of distraction", in which the team stations a curtain on the sidelines of the court when an opposing player is trying to make free throws. The curtain is then pulled away to reveal something, well, incredibly distracting in hopes that the player trying to sink a basket will miss. On Thursday night, the curtain was pulled back to reveal Phelps in an ASU t-shirt which he promptly tore off to reveal his tanned and taut physique accented by a bunch of (fake) gold medals (Phelps has 18 golds), a bow tie and cuffs.
The gambit worked when Oregon State's Stephen Thompson Jr. missed both of his shots near the end of the game. The Arizona State Sun Devils went on to win, 86 to 68.
Phelps, who has 22 Olympic medals, is currently training at Arizona State University for the 2016 Summer Olympics in Rio de Janeiro, Brazil, according to ESPN.
Arizona State's "curtain of distraction" is well-known. Previous distractions include a man dressed up as Miley Cyrus in her "Wrecking Ball" video and a man wildly playing a guitar, among others.
Phelps also shared a photo of him with the "942 crew" (guys from the student section at ASU) on Twitter.
Let's go @942Crew !! pic.twitter.com/QAiwJSEN3l

— Michael Phelps (@MichaelPhelps) January 29, 2016
Watch a report from GMA along with a Twitter video showing what happened as it appeared on TV, below.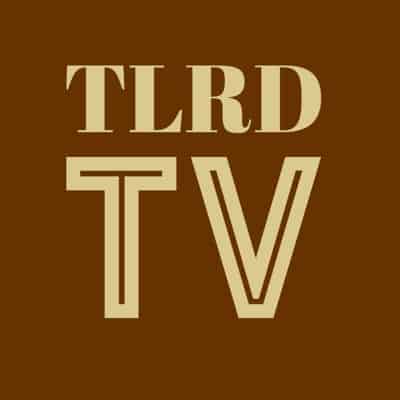 https://twitter.com/barstooltweets/status/692913277626650625?ref_src=twsrc%5Etfw