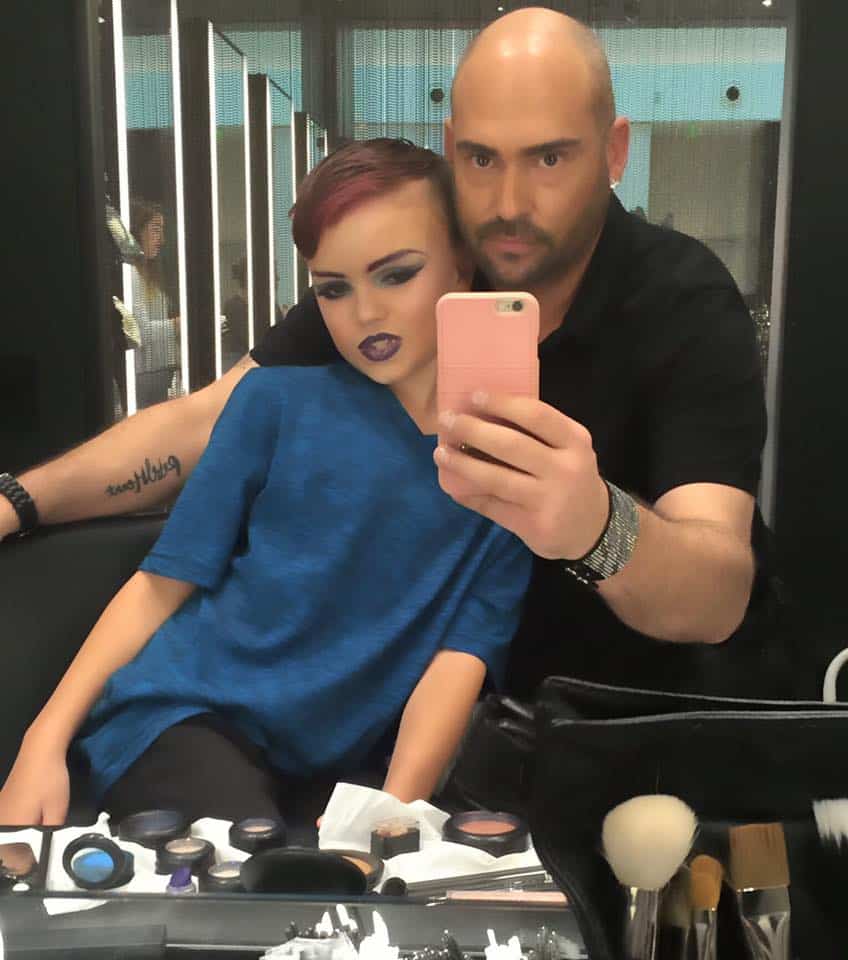 A young boy got to bring his dream of becoming a drag queen to life thanks to a skilled and helpful makeup artist.
Florida makeup artist Joey Killmeyer had just received his "certification in lessons" at MAC cosmetics when he came in to work on Sunday to find his first client was an 8-year-old boy named Ethan who wanted to learn drag make-up.
Killmeyer posted about the lessons he gave Ethan on Facebook, writing that he was "so touched" by both Ethan and his mom. Ethan reportedly told his mom that Killmeyer "gave him confidence in letting him be himself." Killmeyer applauded Ethan's mom for being "so supportive of him letting [Ethan] discover who he is."
Killmeyer also wrote that he felt "it was truly meant to be" that Ethan be his first client. He added, "It shows me the world is changing from when I was his age and that there is hope for kids who are different. And whether he is gay or not who knows. But I really respect the mom who is letting him be himself and discover who he is and what he wants to do in life. Please share if you like. Spread the message of acceptance. xoxo"
You can read Joey's touching Facebook post in its entirety, below.