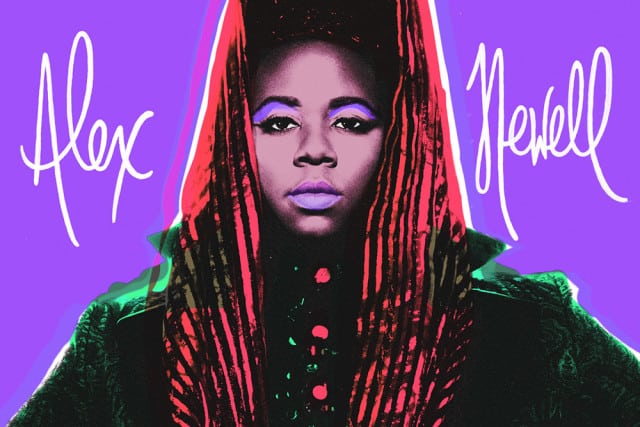 Alex Newell, the 23-year-old singer on the rise who first rose to prominence on Glee, has debuted the music video for his new track "This Ain't Over" off of his upcoming EP, POWER.
In the video, Newell's voice does all the work, with only some glow in dark makeup distracting you ever-so-occasionally from his powerhouse vocals. SPIN writes of the new song: "Newell's unassailable voice is in full force on "This Ain't Over," shinning out like a triumphant beacon over a thumping, glamorous dance-pop soundscape."
"This Ain't Over" is the perfect anthem to power you through the rest of your day and help you chase away thoughts of nay-sayers and haters. "No doubt you wrote me off long ago / But now I won't give up / This ain't over / And each time you let me off, cut the rope / I just come back harder / This ain't over." Preach.
Newell will be opening for Adam Lambert on tour later this year. He's has also already partnered with Clean Bandit on the song "Stronger", Blonde on "All Cried Out" and The Knocks on "Collect My Love."
Watch, below: