Tyler Posey has been known to get intimate with his male co-stars.
First, there was the time he let his Teen Wolf buddy Dylan O'Brien play with his nipples after showing him his new nipple tattoos.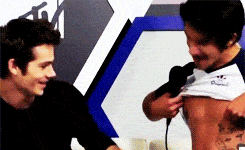 Then there was the time he talked about how close he and O'Brien are.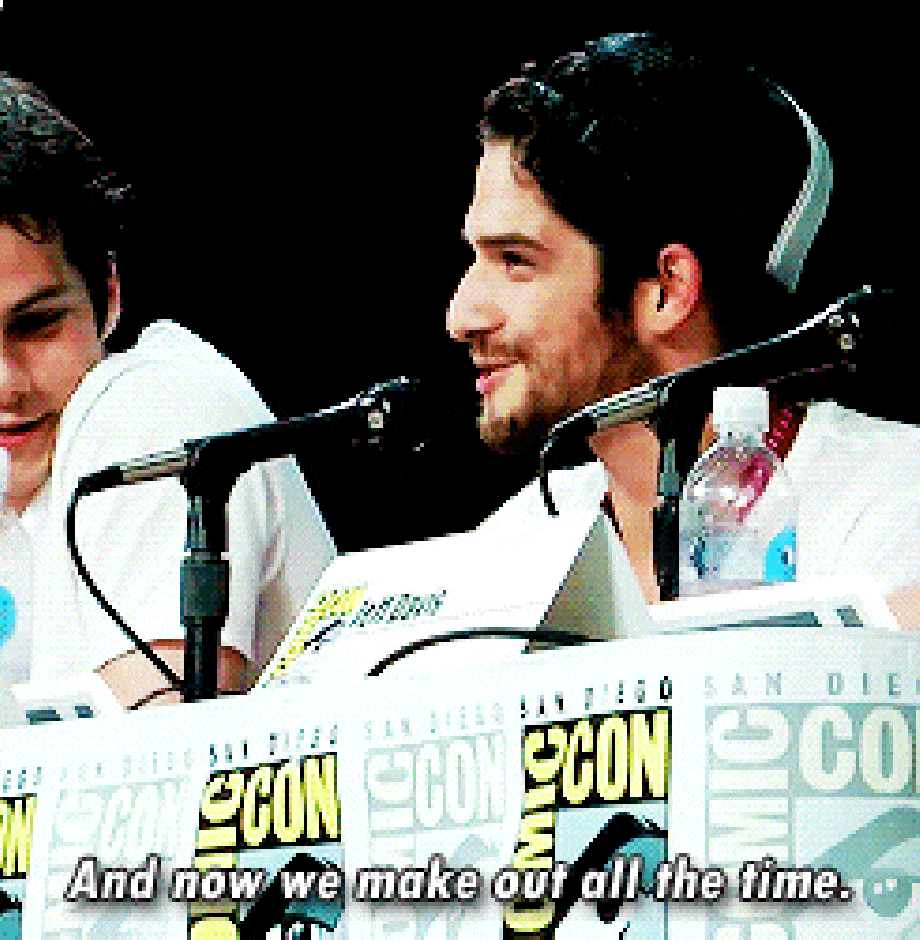 Can we get video of that?
He's also shared quite a bond with Colton Haynes, who used to star on Teen Wolf alongside Posey.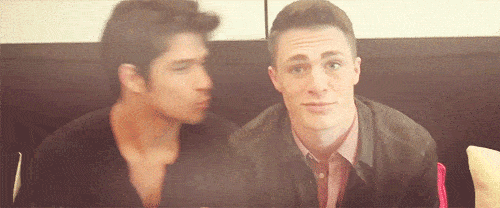 Now, Posey is getting close with co-star J.R. Bourne who plays the dad of his character's first love on the show.
MTV was interviewing Bourne when Posey decided to crash the one-on-one for a bit of a cuddle.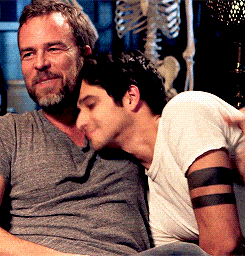 Right before Posey crashed the interview, Bourne said that the thing he was most excited about in the latest season of Teen Wolf was getting to work with Posey again. He added that he wished "there was more Posey."
Wish granted!
Watch the interview, below.