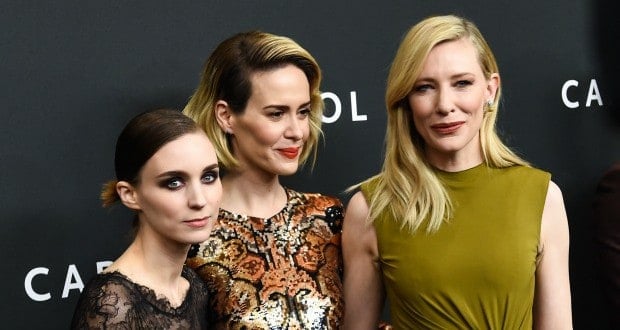 What's your favorite movie of the year? Be careful how invested you are in that answer on Thursday morning.
My favorite movie of 2015 is Carol, and I'm an absolute wreck worrying about the Oscar fate of this fragile frosty masterpiece. Todd Haynes's romantic melodrama is about a glamorous society wife (Cate Blanchett) who falls hard for a blank-page young shopgirl (Rooney Mara) one Christmas in Eisenhower-era America. Carol's best friend (Sarah Paulson) worries for her while her husband (Kyle Chandler) goes on the offensive.
Though Todd Haynes is one of the world's great filmmakers (see Safe, Velvet Goldmine, Far From Heaven, etc…) he's never been nominated for Best Director and not a single one of his pictures has won an Oscar. Not even in categories like Costume Design which are usually the easiest gets for "fabulous" pictures if you will. The lack of love for Haynes filmography is a blight on the Academy that movie buffs of the future will one day place up there with "Alfred Hitchcock never won Best Director!"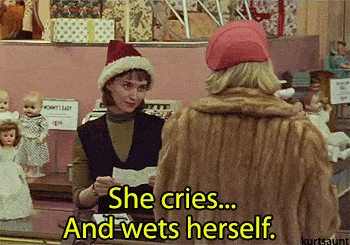 Carol, which has enjoyed rave reviews, solid box office, quickly amassed an army of obsessive fans and led the Golden Globe nominations (before losing every one of its categories –though Cate Blanchett turned heads with her gown) is his best shot yet at Oscar's full embrace. Here's the four-pronged problem:
Todd Haynes is an out gay filmmaker; Todd Haynes does not make his queer characters suffer (beyond what's reasonable – 'everybody hurts' to quote another famous gay) or die for their sins and they aren't even presented as sinners;  his movies continually reference the past but they're totally future… so ahead of the curve that they feel a little alien at first screening as they gaze back at a stylized past; and, last but not least, he makes films about women.
All four of these things are traditionally problems for the Academy who like their directors straight, their gays tragic, their movies straightforward/traditional, and their stories about men.
Anyway, let's talk Oscar predictions…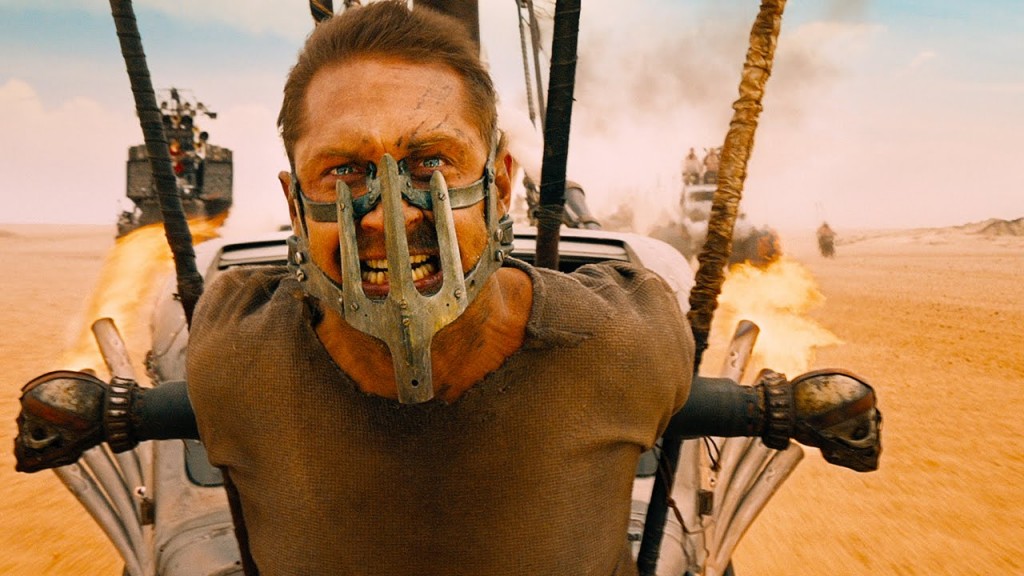 BEST PICTURE
If you love a good stat, and  who doesn't (?), here's a famous one that's totally true. The single best indicator of a future Best Picture nomination is a Best Director nomination from the Directors Guild of America.
This year they chose the men (it's always men) behind the fiscal crisis comedy The Big Short, the full throttle dystopian action flick Mad Max: Fury Road, the "Matt Damon needs saving again!" blockbuster The Martian, the journalistic expose Spotlight, and the Leonardo DiCaprio frontier survival movie The Revenant (which just won big at the Globes). A few years ago the Academy changed their voting structure for Best Picture so now we get anywhere between 5 to 10 nominees in this category depending on which films can muster up big enough fanbases. With extra spots available these five are all totally safe.
That's especially thrilling in the case of the completely gonzo Mad Max Fury Road since it's, in every other way, a totally atypical contender. Fury Road is sci-fi which they only rarely accept and then usually only for technical categories, it rages against the toxicity of the patriarchy (which the Academy is otherwise busy cheering on by continually regarding stories of men as "important" enough for Best Picture and relegating women's stories to the actress categories where they belong).
Even crazier, Mad Max Fury Road is a sequel to a long dead franchise that Oscar has never cared one bit about.  In short this kind of movie just doesn't happen with Oscar but all signs point to a glorious exception to the rule. Yay! (Full disclosure: Mad Max Fury Road is my second favorite film of the year, and the only movie from 2015 that can share the room with Carol and not look artistically slight by comparison)
But who gets the other Best Picture spots should there be any?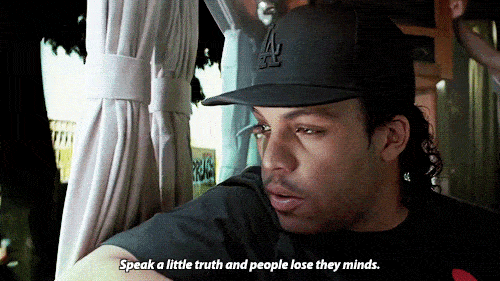 There are a dozen or so other films left in the discussion but only 0 to 5 more slots.  Bridge of Spies, is probably in a good place for a nomination given the Spielberg/Hanks pairing and the Cold War era craftsmanship of the filmmaking. If Academy voters felt burned by the #OscarsSoWhite controversy last season they could well rally around Straight Outta Compton which has great box office and belongs to the musical bio genre that voters have tended to enjoy. While I know it's absolutely gross to lump all "black movies" together (apologies!) I do have to express complete curiosity about why the Rocky spinoff Creed didn't become a surer Oscar thing since it's an even better film, related to a previous Best Picture winner, and makes another step towards solving Oscar's diversity problem — they could do A LOT worse than recognizing the great work Ryan Coogler behind the camera and Michael B Jordan in front of it.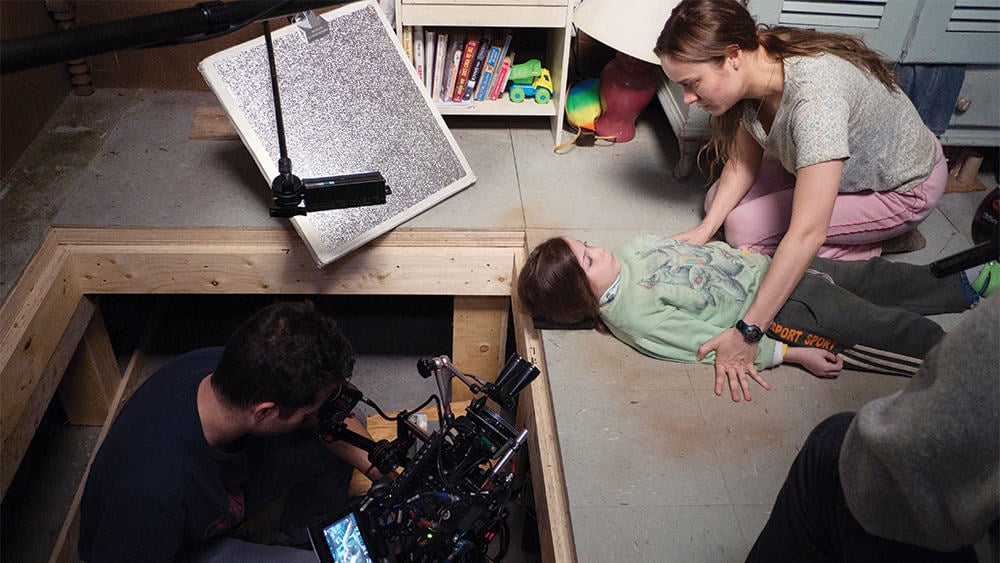 But wait there's more! The mother/son captivity drama Room, the immigrant romance Brooklyn, the drug cartel thriller Sicario, and  Carol are all well reviewed, artistically top notch, and compelling movies that people are still talking about in Hollywood (and to these eyes better movies than any of those "safe" five up top save Fury Road).
But, here we go again, they're all stories that have a woman in the leading role which is anathema to showbiz folks for some inexplicable reason.
If you need proof of Hollywood's current completely bizarre avoidance of women look no further than the horrific Screen Actors Guild nominations for Outstanding Ensemble — possibly the worst year for that prize in my lifetime. In a year which contained at least 5 great movies about women with strong acting (see those four plus Fury Road), they went with five separate movies that featured not a single woman in a leading role.
Most of the five films honored barely have any women in them at all. (If you've seen The Big Short and already forgot that Marisa Tomei is in it, you're forgiven. She's basically just there to make sure we know someone loves sad-faced Steve Carell and that's the entirety of her part.) To avoid women SAG even went so far as to nominate the Netflix movie Beasts of No Nation as one of their top five even though Beasts of No Nation is not an ensemble picture by any stretch of the imagination since only about 3 actors have roles with character names and dialogue and everyone else is just kind of 'in the army' or a victim of the army. It'd be like nominating that one scene from the new Star Wars in which Kylo Ren and his Storm Troopers murder all those civilians for Best Ensemble.
Other films waiting (probably in vain but surprises happen on occasion) from the sidelines hoping for the Best Picture call: Pixar's tear-jerking gloriously imaginative return to form Inside Out;  the blockbuster to crush all blockbusters Star Wars: The Force Awakens, Hungary's foreign film Oscar frontrunner and Holocaust drama Son of Saul, the extremely well acted Steve Jobs biopic which surprised by taking two Globe awards when people thought it was "finished", and SAG-nominated McCarthy era movie history lesson Trumbo,
FINAL PREDICTIONS
Most to least likely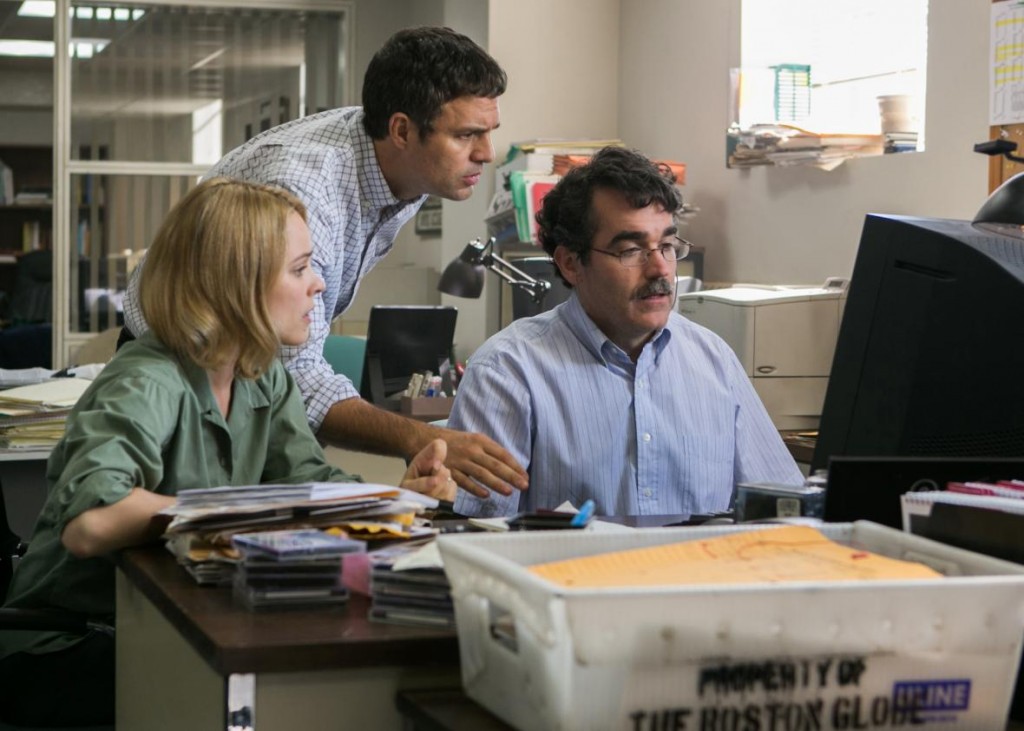 1. Spotlight
2. The Martian
3. The Revenant
4. The Big Short
5. Mad Max: Fury Road
And then depending on how many nominees we get…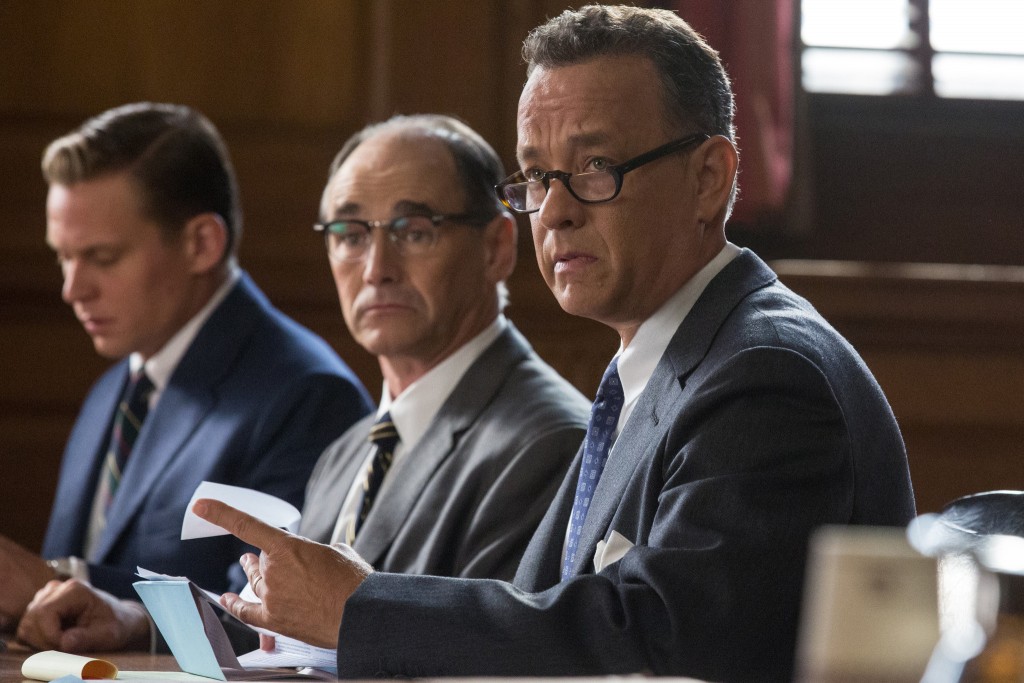 6. Bridge of Spies
7. Carol
8. Straight Outta Compton
9. Room
10. Inside Out
Most likely alternates if I'm wrong about those 10
Sicario or Brooklyn
Of course that's just scratching the surface. The acting categories are unusually fluid this year — due in no small part to an unusual degree of disagreement from one awards groups to another leading to the Oscar nods– but yes, Leonardo DiCaprio will finally win his Oscar for The Revenant. The internet has been so obsessed with Leo's obsession with winning that it will be legitimately sad to have to lose all these hilarious memes about his continual inability to take home the gold.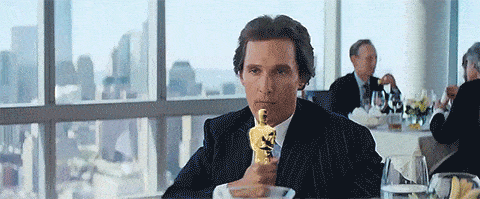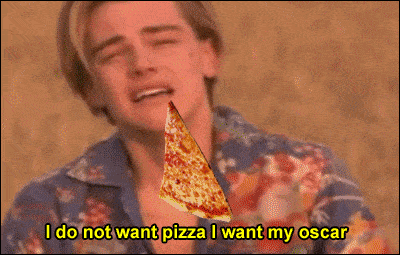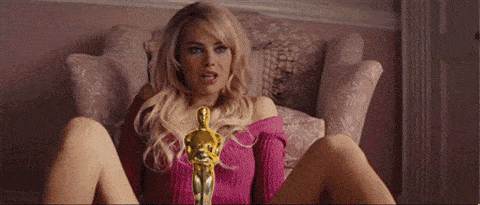 Why is Leo finally going to win this year?
No, it's not because he's great in The Revenant — though he suffers impressively and believably. The simple answer is that no strong competitor ever arose in one of the weakest Best Actor races in many a year. Plus all the talk of how he endangered his health for the role… well, people love a movie star in peril. Movie buffs will recall that The Apartment's Shirley Maclaine snarkily bitched 'I lost the Oscar to a tracheotomy' when then recently hospitalized Elizabeth Taylor's took the gold for her call girl in Butterfield 8 (1960).
If you're interested in diving deeper into the Oscar race, I'm frantically updating my extensive Oscar charts. Have a look or wait until nomination morning when they're revamped yet again. But be prepared for lots of rage online if the Oscars ignore people of color, gay directors, and women again this year.

Nathaniel Rogers would live in the movie theater but for the poor internet reception. He blogs daily at the Film Experience. Follow him on Twitter @nathanielr.