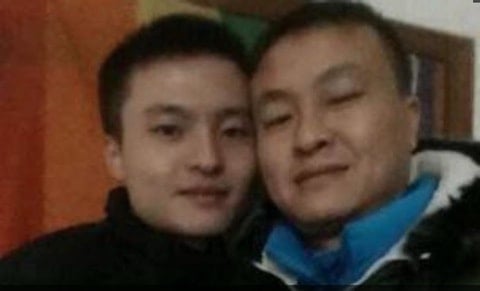 A Chinese court has accepted a gay man's suit against a civil affairs bureau in Changsha's Furong district for denying his marriage registration application, marking the first time in China's history that a court has accepted a same-sex marriage case. Sun Wenlin (above, left) filed the case on December 16, and we reported on it last month.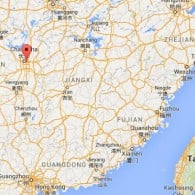 Reuters reports:
Sun Wenlin, 26, told Reuters a court in Changsha, the capital of Hunan province, had accepted his lawsuit on Tuesday.
"I think from a legal point of view, we should be successful," Sun said. "Our marriage law says there is the freedom to marry and gender equality. These words can be applied to same-sex marriage."
Sun said he had filed the lawsuit in December because he wanted to form a family unit with his 36-year-old partner. Sun said he had tried to register to marry his boyfriend at the Furong district civil affairs bureau in June but was rejected by an official who told him "marriage had to be between a man and woman".
Officials at the Furong district civil affairs bureau could not be reached for comment and a court official in Furong, where the case will be heard, said the court "will not comment on cases before they are heard".
Sun claimed that local police also visited his home after he filed the case, which has gained a high profile and has been hailed by many LGBT activists online. "The officer kept emphasizing that it is important to have a child to carry on one's family name, but I can't abide by people imposing their values on me," Sun added.
"The original text of the Marriage Law does not say one man and one woman, but a husband and a wife. I personally believe that this term refers not only to heterosexual couples but also to same-sex couples," he told the Global Times in a previous interview.
The case is expected to be heard within six months.