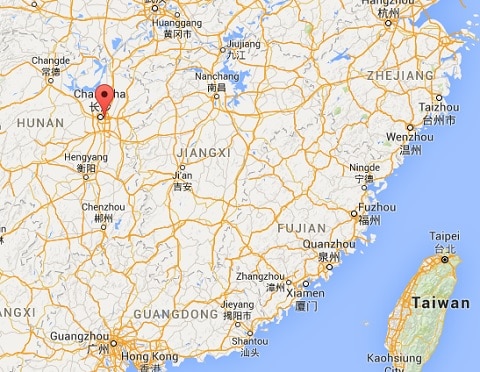 A gay Chinese man is suing the government for refusing an application to marry his same-sex partner.  
26-year-old Sun Wenlin filed the suit earlier this month at Furong, an urban district in Hunan province capital Changsha.
The complaint argues that although current Chinese law refers to the union of husband and wife, it does not specify the gender of either party.
Sun's lawyer Shi Fulong said the legalization of same-sex marriage in some Western countries has paved the way for changing attitudes in China.
"Gay marriage is now legal in a lot of countries, which affects a lot of individual rights including property rights and inheritance, as well as matters relating to children. All of these things are inherently tied up with marriage, and homosexuality is also subject to social conventions and questions of cultural tradition."
Sun's action follows a lawsuit filed by a Guangzhou-based woman after the government approved university textbooks describing homosexuality as a "psychological disorder."