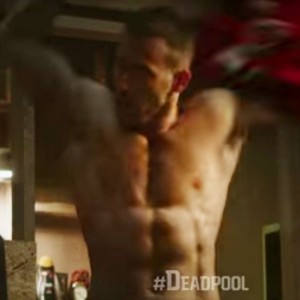 FILM. Ryan Reynolds shows off his six pack in new trailer for Deadpool. 
MISOGYNY. Star Wars: The Force Awakens Monopoly edition leaves out Rey as a character token. 
WAR. One American soldier killed in Afghanistan and two were wounded on Tuesday: "The service member who was killed came under fire as part of a train-and-assist mission in Marjah, located in Helmand Province, Pentagon Spokesman Peter Cook said."
BROADWAY BABY. Ariana Grander performs three Jason Robert Brown (The Last Five Years) songs.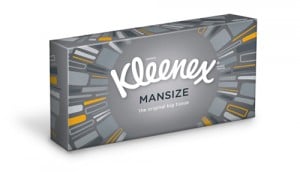 JUST FOR MEN. Do you need special made-for-men man-Kleenex? 
SOCIAL MEDIA. Is Twitter planning to abandon 140 characters in favor of 10,000? "The news was first reported by Re/code, which said Twitter is targeting a launch date toward the end of the first quarter of this year for the product that would let users tweet much longer messages, according to multiple sources familiar with the company's plans. The same sources referenced 10,000 characters as a potential new length limit, which is currently the maximum number of characters allowed in a Twitter Direct Message. The project is being referred to as 'Beyond 140.'"
GOODBYE. New York bids adieu to Subway-famous Doctor Zizmor.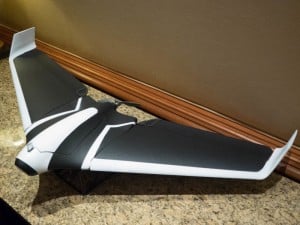 EYES IN THE SKY. Parrot unveils new 'Disco' drone that travels up to 50 MPH and looks dramatically different than quadcopter drones: "The new fixed-wing drone is the fist consumer camera drone of its kind. It's got a rotor on its tail, but the whole structure of the vehicle is really more like that of a plane. The Disco's got a 1080p HD, digitally stabilized camera in its nose, with two big wings forming a 'v' around it. Each wing wing has steering flaps which are controlled by motors."
TRANS. Dame Edna comes under fire for calling transgender individuals "mutilated men": "You're a mutilated man, that's all. Self-mutilation, what's all this carry on? Caitlyn Jenner – what a publicity-seeking ratbag. It's all given the stamp – not of respectability, but authenticity or something. If you criticise anything you're racist or sexist or homophobic."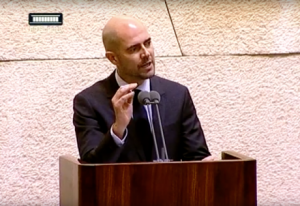 HATERS GONNA HATE. Israel's first openly gay lawmaker Amir Ohana is perfectly fine with the fact that members of the country's two ultra-Orthodox Jewish parties, Shas and United Torah Judaism, boycotted his swearing-in: "Told later about the apparent boycott of the ceremony by religious MKs, Ohana said he hadn't noticed, but would be pleased if 'in all subjects regarding LGBT rights they will continue to be absent. That would be wonderful.'"
BAN TRUMP. Later this month, British lawmakers will debate whether to ban Donald Trump from entering the UK: "The decision comes after more than 560,000 people signed a petition calling for such a ban — well over the 100,000 legally required to prompt a parliamentary debate. A separate petition opposed to banning Trump generated nearly 40,000 signatures."
FAIR AND BALANCED. Fox News host accuses President Obama of using a raw onion to fake tears over the massacre of innocent children at Sandyhook: "So, I would check that podium for like a raw onion or some No More Tears…It's not really believable…'And the award goes to'… we are in awards season." Meghan McCain agreed, by the way.
ROCKY HORROR. Meet actor/musician Staz Nair who will be playing the role of golden boy Rocky Horror in Fox's upcoming adaptation of the cult classic. 
https://instagram.com/p/_4xTFCSf4W/
https://instagram.com/p/4L7JDtSfw0/
https://instagram.com/p/26aNb7Sf00/