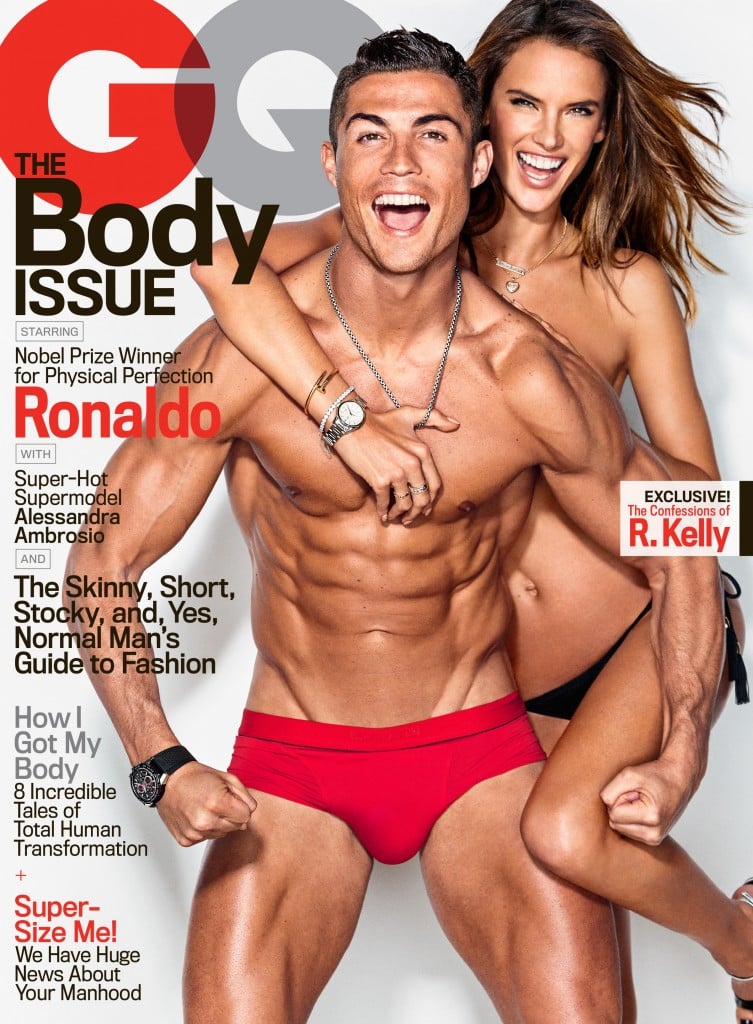 Cristiano Ronaldo graces the cover of GQ's body issue showing off his taut and tanned muscles for the monthly men's magazine.
GQ described its decision in picking the Portuguese footballer as its latest cover boy as a "no-brainer."
The magazine goes on to describe Ronaldo's physique thus: "His torso has so many defined muscles it looks borrowed from the Bodies exhibition, muscles without skin. His legs are smooth and tanned to the hip—a result of yacht holidays and the notorious habit he has of rolling his soccer shorts up at practice like girls on a high school cross-country team."
But more than just showing off his hot body, Ronaldo showed off his ball-handling abilities in his GQ shoot–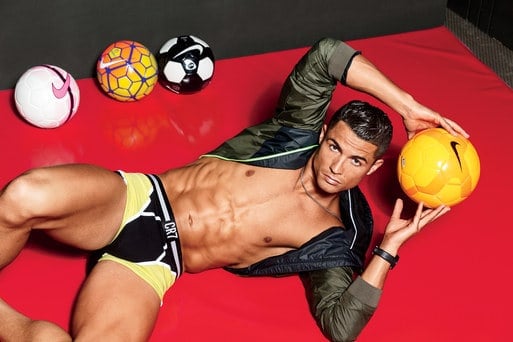 –and also in a special video where he's stripped down to his skivvies.

Check out one more snap from GQ's body issue below.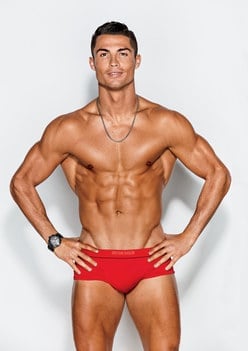 And read the full profile on Ronaldo and see all of his photos in this month's magazine, here.