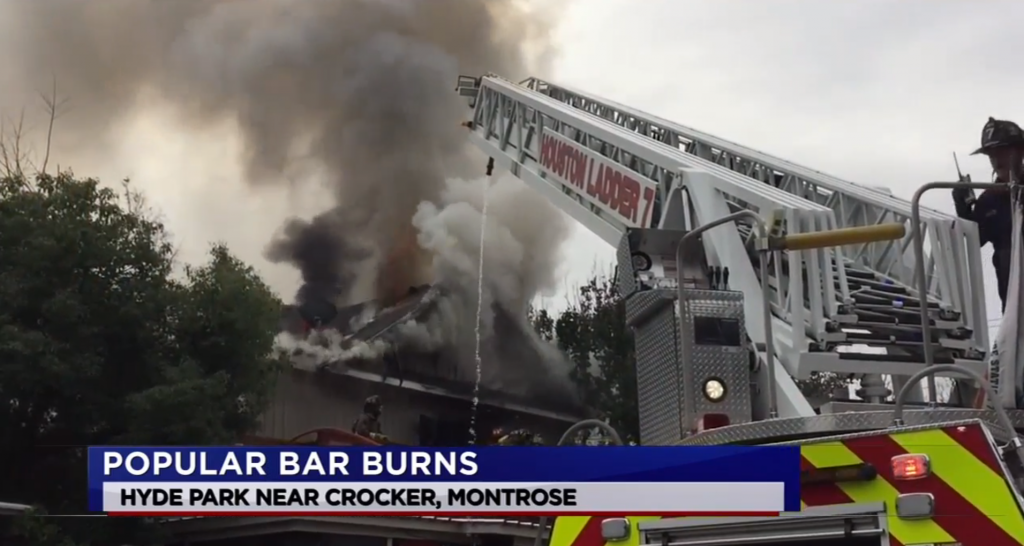 A popular Houston gay bar was heavily damaged by fire Saturday, but the cause of the blaze is still unknown.
The fire broke out in the attic of The Eagle shortly after 2 p.m., with a handful of customers inside.
"There was a flicker of lights and then all of a sudden I smelled the smoke, turned around to my friend, said 'It smells likes something's burning,'" customer John Trujillo told KHOU-TV. "That's when the manager ran out and before you know it, the rest of us took off and we noticed all the smoke coming out of the roof."
The building sustained extensive fire, smoke and water damage, and it took firefighters several hours to bring the blaze under control.
The Eagle building previously housed another gay club, 611, and property owner Jay Allen told KTRK-TV that half a million dollars was recently spent to bring it up to code. The remodeling included installation of a state-of-the-art sprinkler system, but it had not yet been activated.
"We were just waiting for city approval for the water sewer tap and they've got all the paperwork and it should have been done already," Allen said.
No one was injured in the fire, and Allen is vowing to rebuild — and to take care of The Eagle's employees in the meantime.
"Fortunately they are kind of a big family and I wouldn't be surprised to see every last one of them out here on Monday morning scrubbing and cleaning to get this place back together again," Allen said.
Watch reports on the fire below.