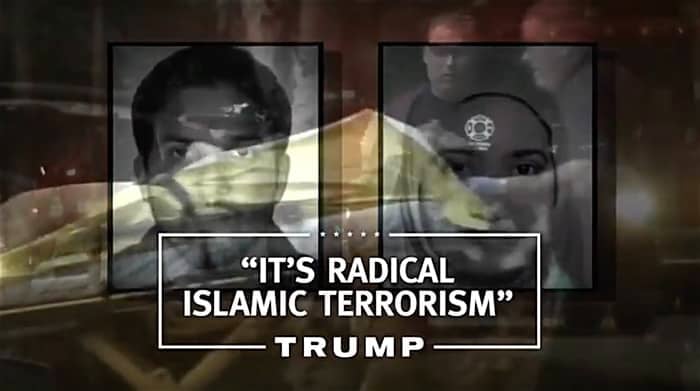 Donald Trump has released his first official ad of the 2016 campaign. In it, he trumpets his call for a shutdown of Muslims into the U.S., promises to "cut the head off of ISIS", build a wall between the U.S. and Mexico, and continue to use the term "radical Islamic terrorists."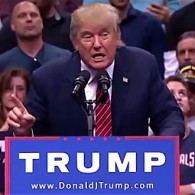 To run the ad, Called "Great Again", "Trump will be spending at least $2 million dollars per week, with $1.1 million allocated to TV in Iowa and close to $1 million spent on TV in New Hampshire," according to Politico.
It's set to begin running tomorrow.
In an interview Sunday with The Post, Trump said that he has six to eight ads in production and that his was a "major buy and it's going to go on for months." He said he hopes the spots impress upon undecided voters that the country has become "a dumping ground."
"The world is laughing at us, at our stupidity," he said. "It's got to stop. We've got to get smart fast — or else we won't have a country."
…Trump said he reviewed several proposals for his first television ad but settled on the dark backdrop of "Great Again" because he wanted to showcase what makes him stand apart from the competition: bucking political correctness and speaking in vivid, stark terms about threats to national security.
It's 28 days till the Iowa caucuses, and 36 until New Hampshire.
Watch:
https://www.youtube.com/watch?v=4t1p2K-7Eww