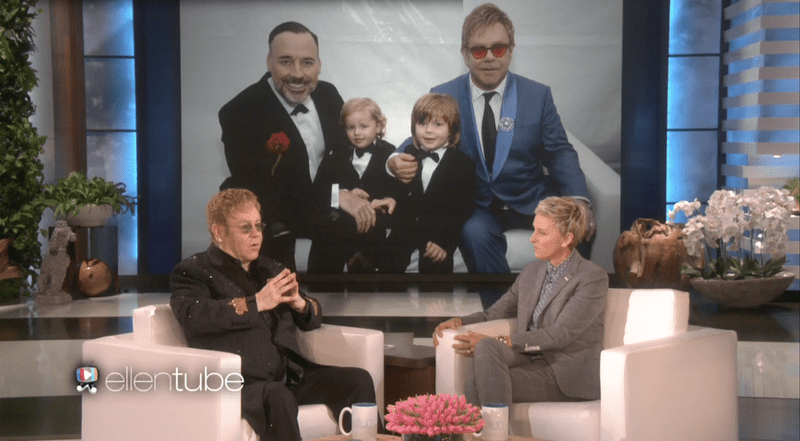 Elton John appeared on The Ellen Show on Monday and talked about how being a husband and a father of two sons has changed him.
The Rocket Man, whose 33rd album Wonderful Crazy Night drops on February 5, told Ellen,
"If you'd have said to me ten years ago I'd be sitting on your show married to the man I loved and have two beautiful children, I'd say you had put acid in my drink. But life throws you challenges and life throws you curve balls, and great curve balls, and these two children have came along at a time when I never thought I'd have children. They are the greatest thing in our lives. There's no words to describe how much we love these boys."
Elton married his longtime partner David Furnish a little over one year ago. He and Furnish were together for 10 years prior to getting married. Elton explained that it took some time for the pair to get married because they previously had a registered civil partnership that had to be changed once Britain legalized marriage equality.
Watch Elton chat with Ellen and see what Auntie Ellen has to give Elton's two sons, below.
https://www.youtube.com/watch?v=TG1jhrEnlEU