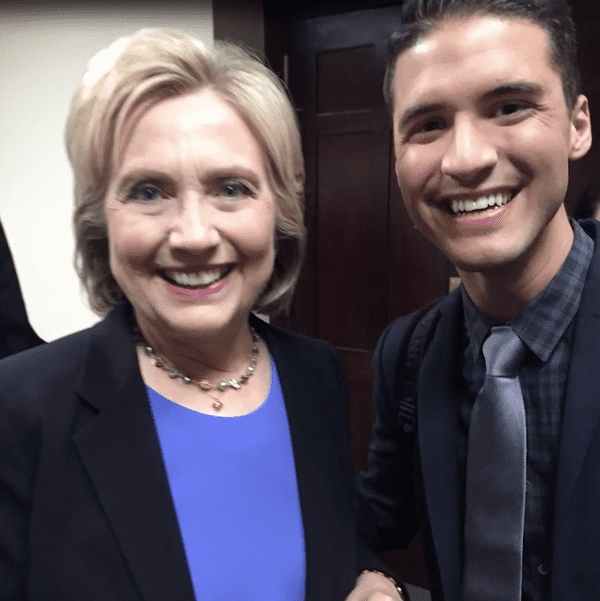 Vlogger Raymond Braun traveled to South Carolina this past weekend for the Democratic debate and went behind the scenes of Hillary Clinton's presidential campaign, showing viewers what it's like to go on the campaign trail in 2016.
As we reported earlier, Clinton faced off against Senator Bernie Sanders and Governor Martin O'Malley in Sunday's debate that played host to some heated exchanges and showed policy distinctions between the presidential hopefuls.
While in South Carolina ahead of the debate, Braun toured Hillary Clinton's campaign offices, went canvassing with her supporters, took a look at the debate spin room, and also spoke with some of Clinton's most outspoken proponents about why they are supporting Hillary in 2016.
One of those supporters went so far as to have Hillary's likeness tattooed on his leg to show his love for the candidate.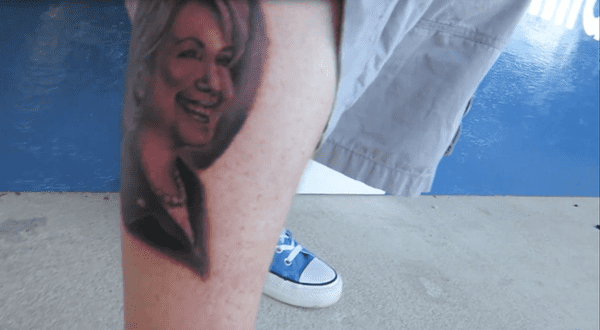 Speaking about why he decided to go behind the scenes of the Clinton campaign, Braun says, "As many of you know, I'm really passionate about politics and I think it's so important for young people to get educated and get involved and advocate for the issues we care about." Expanding on his call to advocacy, Braun wrote online,"My goal is to show that getting involved with politics is SO important for young voters (and can be fun, too). Hope you enjoy and I hope to see much more content on YouTube/social media highlighting all the candidates and issues at stake while encouraging positive, respectful political discourse."
Braun has previously created videos focusing on Ireland's gay marriage referendum, the Supreme Court's historic decision in Obergefell v. Hodges, and Houston's Equal Rights Ordinance (HERO), among others.
Go on the campaign trail with Raymond and Hillary, below.
https://www.youtube.com/watch?v=02yyaDSPZKY