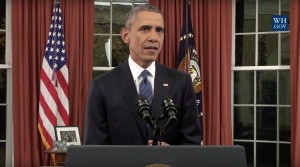 TODAY: President Obama expected to expand background checks for guns: "But faced with clear legal limitations on his authority, Mr. Obama will take modest steps that stop well short of the kind of large-scale changes to the gun trade that he unsuccessfully sought from Congress three years ago. That legislation would have closed loopholes that allow millions of guns to be sold without background checks at gun shows or in online firearm exchanges. Instead, Mr. Obama will clarify that existing laws require anyone making a living by selling guns to register as a licensed gun dealer and conduct background checks. White House officials said the president would note that criminal penalties already exist for violating those laws."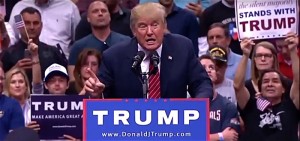 2016 ELECTION: Trump leads GOP field in first nationwide poll of 2016: "Trump leads among men with 39% of support, compared to 21% of men who support Cruz and 13% of men who support Rubio. Trump also leads among women with 29% support, while Cruz and Rubio have about equal support from women—13% and 14%, respectively. Perhaps surprisingly, Trump also has the highest support among white evangelical voters—33%. Although Ben Carson did fairly well among white evangelicals (12%), the group heavily favored Trump. Cruz also did well with white evangelicals, with 2 in 10 supporting him. Rubio's support among this group was 1 in 10. Republican-leaned voters who describe their political views as "very conservative" are most likely to support Trump (35%) and Cruz (30%) with the other candidates at least 20 points behind."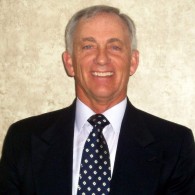 UTAH: Judge who ordered foster child taken from lesbian parents retires: "Court officials announced Monday that juvenile court Judge Scott Johansen retired on Jan. 1. Johansen faced widespread criticism and calls for his impeachment after he ordered a 9-month-old baby taken from the home of April Hoagland and Beckie Peirce on Nov. 10. He later reversed the ruling and recused himself."
COLOSSUS OF RHODES: A Greek Island wants to reconstruct one of the 7 wonders of the ancient world to boost tourism: "The team behind the Colossus of Rhodes Project developed the idea in the aftermath of Greece's ongoing economic crisis as a way "to make Rhodes a new point of reference for the whole world, to follow a new path and find a solution to the issues that caused such a big sorrow to thousands of people, forced to flee abroad," they write in a mission statement."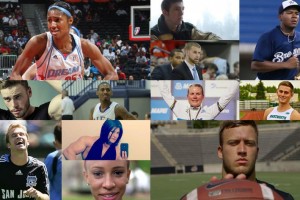 SPORTS: 105 people who came out as LGBT in sports in 2015: "The visibility these people bring is the most crucial tool in bringing to light the acceptance in sports that already exists. For every person who comes out publicly in the media, many more see that and find the strength to do the same in their own lives."
ADDICTION: Facebook deliberately broke Android app to see if people would come back: "In a report from tech journal The Information, Facebook is accused of selectively crashing its Android app, for long periods of time, in an effort to discover the threshold at which users just give up and go away. But the lure of Facebook proved too strong: "The company wasn't able to reach the threshold," the site says, with someone familiar with the experiment adding that "people never stopped coming back". Even if the app was broken for hours on end, people simply used the mobile web version of the site, rather than not use Facebook."
WEATHER: Two injured in Turkey as huge chunks of snow fall off building onto pedestrians. The moment was caught on CCTV.
https://www.youtube.com/watch?v=o9VfqnfcLgQ
FILM: Director Xavier Dolan blasts Netflix UK for altering his film. "Who has bestowed on you the right to revise my choices, and how competently have you pondered the impact of such decisions on my film and the public?…You did not direct this movie. You did not write this movie. You did not produce this movie. So can anyone or anything expect me warrant the liberty you took upon my work? No."
MUSIC: Here's this year's Coachella line-up:
— Coachella (@coachella) January 5, 2016
FUTURE CAR? At the Consumer Electronics Show, secretive car company Faraday Future unveiled this 'Tesla killer': "The four electric motors (one at each wheel) combined deliver more than 1,000 horsepower, enough to send the car from 0 to 60 mph in under three seconds and to a top speed of 200 mph. The driver sits at a 45-degree angle, the steering wheel seems nicked from an F1 car, and has an embedded smartphone…The startup promises a subscription model, which, paired with the car's ability to drive itself, will let you order the car up to your door whenever you want it. Faraday says it will build cars on a "variable platform architecture," allowing it to produce a variety of models with different battery packs and motor configurations. The idea is to move much faster than the auto industry's traditionally pokey pace, and building everything off one platform helps that along."
FIXED-WING: And this is the next thing in drones, from one of the industry's top consumer manufacturers: "The Disco isn't exactly a grab and go toy. It's got a 1.1-meter wingspan, though thanks to tough foam construction, the drone weighs just 1.5 pounds. (We're told the foam is plenty tough unless you plan on crashing it into a tree. The tree wins that fight.) A high-capacity battery, allows the Disco to fly for 45 minutes."
TWO FOR TUESDAY TRAVEL: Fitness trainer Josh Grimm and his boyfriend traveling in Thailand's Andaman Sea.
https://instagram.com/p/BACfwoeKZWM/?taken-by=joshgrimm_fitnut