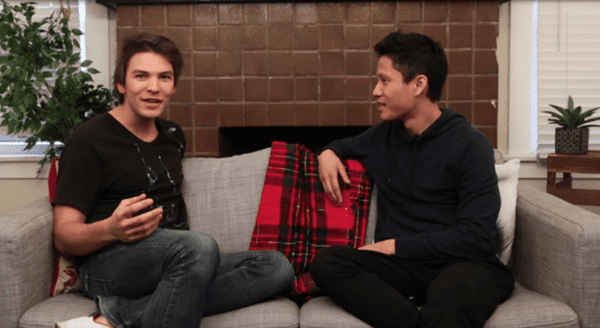 A group of straight guys got to ask a group of gay guys anything they wanted and, as you might expect, the questions focused heavily on what goes on downstairs.
Though there were some questions that focused on the broader LGBT experience outside the bedroom–"Are there stereotypes you identify with more than others?", "How did your[ coming out story] go?"–most of the curiosity was directed at the gay male sexual experience.
"How many buttholes have you seen?"
"How much porn did you watch that was straight porn before you switched to gay porn?"
"Do gay guys worry about size as much as I think straight guys do?"
"Butthole maintenance. How is it for you?"
"Would you rather just a little bit smaller than an average dick or a 'way too big to do anything with' dick?"
"You're both bottoms or you're both tops. Is that a deal breaker?"
Find out what gay men have to say about all these questions and more, below.