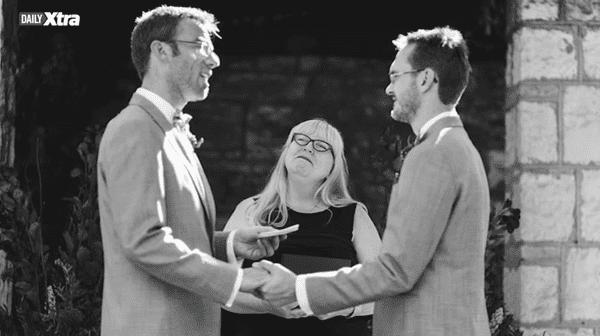 Wendy Gritter, former head of ex-gay ministry New Direction, is speaking out about her disavowal of the harmful treatment that seeks to "cure" gay men and women of being gay.
In an interview with Canada's Daily Xtra, Gritter opens up about the 180 she has done on conversion therapy. Gritter began to run New Direction in 2002 but quickly realized that so-called "reparative therapy" was doing more harm than good.
At the time she was running New Direction, Gritter was not aware that the conversion therapy led many to attempt suicide. "It was kind of a mind-f[*]ck to realize that the thing I was leading had traumatized people to the point of suicidal ideation," Gritter says.
After publicly disavowing ex-gay therapy, Gritter did not fade silently into the background but decided to try and make amends for her actions.
Gritter comments,
"I am deeply aware that the amends that I can make are profoundly limited…I can't go and undo the past. For me to listen deeply to the pain and the trauma, to be gentle in the face of the bitterness and anger that understandably is vented at New Direction and to offer as sincere and heartfelt an apology as I am able to offer doesn't make the trauma go away…"
Gritter adds, "Part of not disappearing is to say that this matters, and repentance matters."
Gritter has since officiated at a wedding of a gay couple (pictured above), an event which Daily Xtra promises to profile in the second video installment of its interview with Gritter.
Watch part 1, below.