VIVA, a new film about a young Cuban man who longs to be a drag queen, is set to hit theaters next month after wowing audiences at film festivals this past year.
From the film's producers:
VIVA stars Héctor Medina as Jesus, a young hairdresser working at a Havana nightclub that showcases drag performers, who dreams of being a performer himself. Encouraged by his mentor, Mama (Luis Alberto García), Jesus finally gets his chance to take the stage. But when his estranged father Angel (Jorge Perugorría) abruptly reenters his life, his world is quickly turned upside down. As father and son clash over their opposing expectations of each other, VIVA becomes a love story as the men struggle to understand one another and reconcile as a family.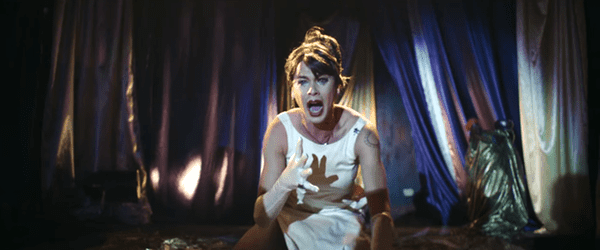 VIVA won rave reviews at the Telluride Film Festival and at Sundance. It's also been selected as Ireland's official entry for Best Foreign Language Film at this year's Academy Awards. As for the politics behind a Cuban-set film being Ireland's submission for foreign language film, Deadline explains:
"[T]he Irish Film & Television Academy was able to choose it because it is directed by Irishman  Paddy Breathnach and a director's birthplace goes a long way in Academy rules in determining eligibility of films submitted by individual countries."
The film hits theaters February 5. Watch a trailer, below.
https://www.youtube.com/watch?time_continue=1&v=cGQxqTMA3go