CRIME. Mexican drug cartel leader "El Chapo" has been recaptured by authorities after twice escaping from Mexican jails: "Within hours of the 5 a.m. gunfight in the Mexican seaside city of Los Mochis, prosecutors in Brooklyn, Washington and Florida were planning to extradite the billionaire criminal — who twice escaped maximum-security Mexican prisons."
LOST IN TRANSLATION. Google Translate accidentally started translating "Russian Federation" as "Mordor." Google has fixed the problem: "Mordor is the name of a fictional region nicknamed "Land of Shadow" in JRR Tolkien's Lord of the Rings books. In addition, 'Russians' was translated to 'occupiers' and the surname of Sergey Lavrov, the country's Foreign Minister, to 'sad little horse'. The errors had been introduced to Google Translate's Ukrainian to Russian service automatically, Google said. The terms mirror language used by some Ukrainians following Moscow's annexation of Crimea in 2014."
MODERN LOVE. OkCupid adds polyamorous feature: "The move comes in response to a rapid uptick in the number of OkCupid users interested in non-monogamous relationships. According to the company's data, 24 percent of its users are "seriously interested" in group sex. Forty-two percent would consider dating someone already involved in an open or polyamorous relationship. Both numbers represent increases of 8 percentage points from five years ago."
AWARDS SEASON. Carol leads BAFTA Awards nominations.
PHILADELPHIA. Man who shot and severely injured a police officer did so "in the name of Islam": "Archer allegedly told authorities he targeted an officer because police defend laws that are contrary to the Quran. Archer had pledged his allegiance to ISIS, officials say. Ross called the shooting 'an attempted assassination of a police officer.'"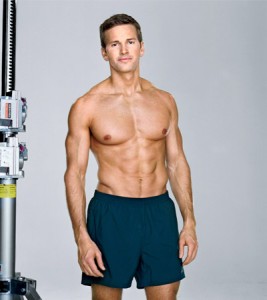 SNUFF. Aaron Schock to get the gay adult film treatment: "Gay adult entertainment company Titan Men is releasing a new X-rated film, "Cauke for President," that features a hunky, homophobic senator named Mike Cauke, who has a secret hookup that sets off a chain reaction of political intrigue and sex. The porn company photoshopped its fictional senator into an office reminiscent of Schock's "Downton Abbey"-inspired digs in Washington, D.C."
SORRY. Justin Bieber strips down and moons police while on top of Mayan ruins in Tulum. 
GLOSSIES. Lady Gaga and Taylor Kinney are in the buff on the cover of V Magazine. 
NYE. Meanwhile, Bieber's sometimes nemesis Orland Bloom had an unfortunate dancing malfunction in Tulum on NYE that left him with a bloody forehead. 
SUM OF ALL FEARS. What would happen to our transportation systems in the event of a major terrorist attack?
BIGOTRY ON PARADE. Mike Huckabee says the reason that more anti-gay groups aren't endorsing him is because he would put them out of business by giving the right wing everything it wants, essentially leading to their shut down a la Freedom to Marry in the post-Obergefell era: "A lot of these organizations wouldn't have the ability to do urgent fundraising because if we slay the dragon, what dragon do they continue to fight? And so, for many of them, it could be a real detriment to their organization's abilities to gin up their supporters and raise the contributions, and I know that sounds cynical but, Todd, it's just, it is what it is."
COMPASSIONATE CONSERVATISM. Jeb Bush says he will end food stamps and welfare, promote heterosexual marriage instead: "Marriage matters when it comes to reducing poverty and increasing opportunity."
MISSING SUMMER. Alexander Skarsgard is "the alpha. He will smash you up. He will kill you."