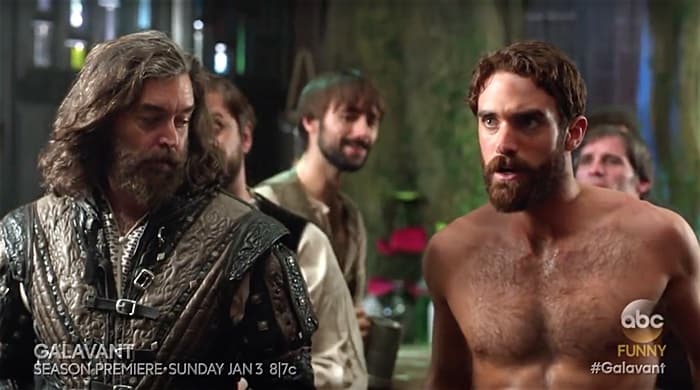 The second season of ABC's fairy tale musical comedy Galavant kicks off tonight with an über-gay guest appearance by Kylie Minogue, who delivers a scene-stealing turn as a Queen demanding that dashing knight Galavant remove his shirt or be thrown in the dungeon or to The Bear.
Galavant, played by Minogue's real-life boyfriend Joshua Sasse, can (thankfully) do nothing but comply.
https://www.youtube.com/watch?v=NBN7FB7PsGE
The show was created and written by Dan Fogelman (Tangled), with music and lyrics by Disney icon Alan Menken and Tangled's Glenn Slater. It also stars Timothy Omundson, Vinnie Jones, Mallory Jansen, Karen David, and Luke Youngblood.
And here's the first track if that hasn't whet your appetite enough!